New Age Education Loan App For Expeditious Loan Searching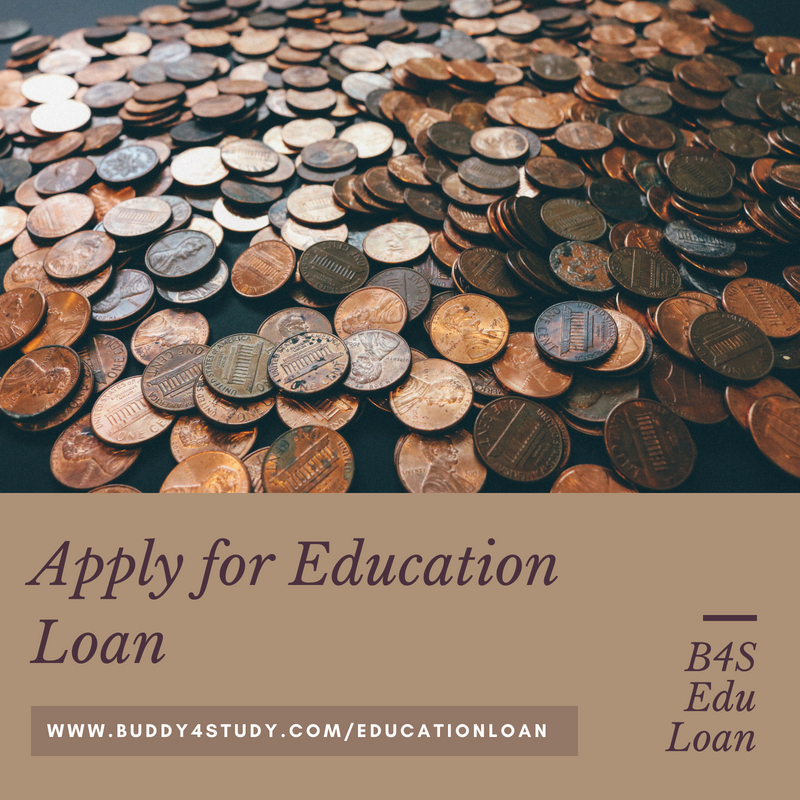 Education loan is the pedestal on which you stand tall to fulfil your higher education related aspirations for securing lucrative career options in your later life. However, while searching for a financial institution that is willing to offer you the needful loan at an optimized interest rate, you often have to go through a tedious process that can be nerve straining. To alleviate the problems experienced, an intuitive and fully featured education loan app can be highly useful. You will get access to the entire array of information from a single window that would help in making an informed and conscious decision. Your future is at stake and you definitely can't afford to miss a year just for want of adequate financial support.
Stellar Features Of A Loan App
As a student or parent, what features would you expect for an educational loan app? Definitely, you may seek solutions to all your queries as well as want insights about the strategic contact points and loan features to judge the viability of affording a loan. I will share with you the interesting features of an education loan app that has been deployed by Buddy4Study Education Loan Service. You will experience a refreshing transition from the traditional method of loan hunting with this unique digital intervention.
Intuitive Interface
The app sports an intuitive user interface customized for offering access to vital features with few clicks. Easy to navigate and populated with legible words of the right font size and non-glaring backdrop, you can quickly browse through the procedural steps to apply for a loan.
Quick Loan Comparison Features
Making an informed decision is dependent on comparing the advantages offered by various financial institutions. This way you can land the loan that charges minimal interest and offers subsidies and flexibility in repaying the dues. With a few taps, you can compare the vital aspects of the loans offered by various banks in a tabular format. Glance through the same and decide the offering that best suits you.
Ability To Scan And Upload University Admission Letter
Confirmation of your admission forms the basis for seeking a loan. To convince prospective lenders of the authenticity of your intent, you need to furnish the university admission letter. The app makes this easy by connecting with your smartphone's camera to facilitate fast scanning and subsequent uploading of the letter. This would help lenders judge your eligibility without you having to walk into their respective offices.
All Relevant Information Under One Roof
The app organizes relevant information under pertinent heads to help you run through the essentials conveniently. You would get to know about the documents that have to be furnished for gauging your loan eligibility, the steps to be followed once your loan candidature has been approved of, the potential contact points to connect with for further formalities, and other needful info. Absolutely no red tape, guaranteed.
Instinctive Suggestion For Best Loan
Once you key in your information, the app spontaneously calculates the best loan that matches your requirements and financial status. Further, subsidies and other facilities available are also displayed to shorten your search.
Information About Scholarships Available
The app designers understand that the lesser the financial burden on your shoulders, the better would you be able to concentrate on your studies. So, all scholarships you are entitled to against your candidature are displayed once your info is submitted. The scholarship details are updated in real time, so you never stand to miss out on an opportune fee waiver. Isn't it interesting?
Superb Customer Support
You can get in touch with Buddy4Study EduLoan providers who would alleviate any issues experienced by you. Further, once your loan candidature is endorsed, they would negotiate on your behalf to grab the best deal.
The state of the art education loan app definitely would transform the loan seeking procedure with its cutting-edge features. So, what are you waiting for? Just download the app from Play Store and cut short the loan hunt steeplechase.
---
---