Nikon D5300 Vlog Camera Review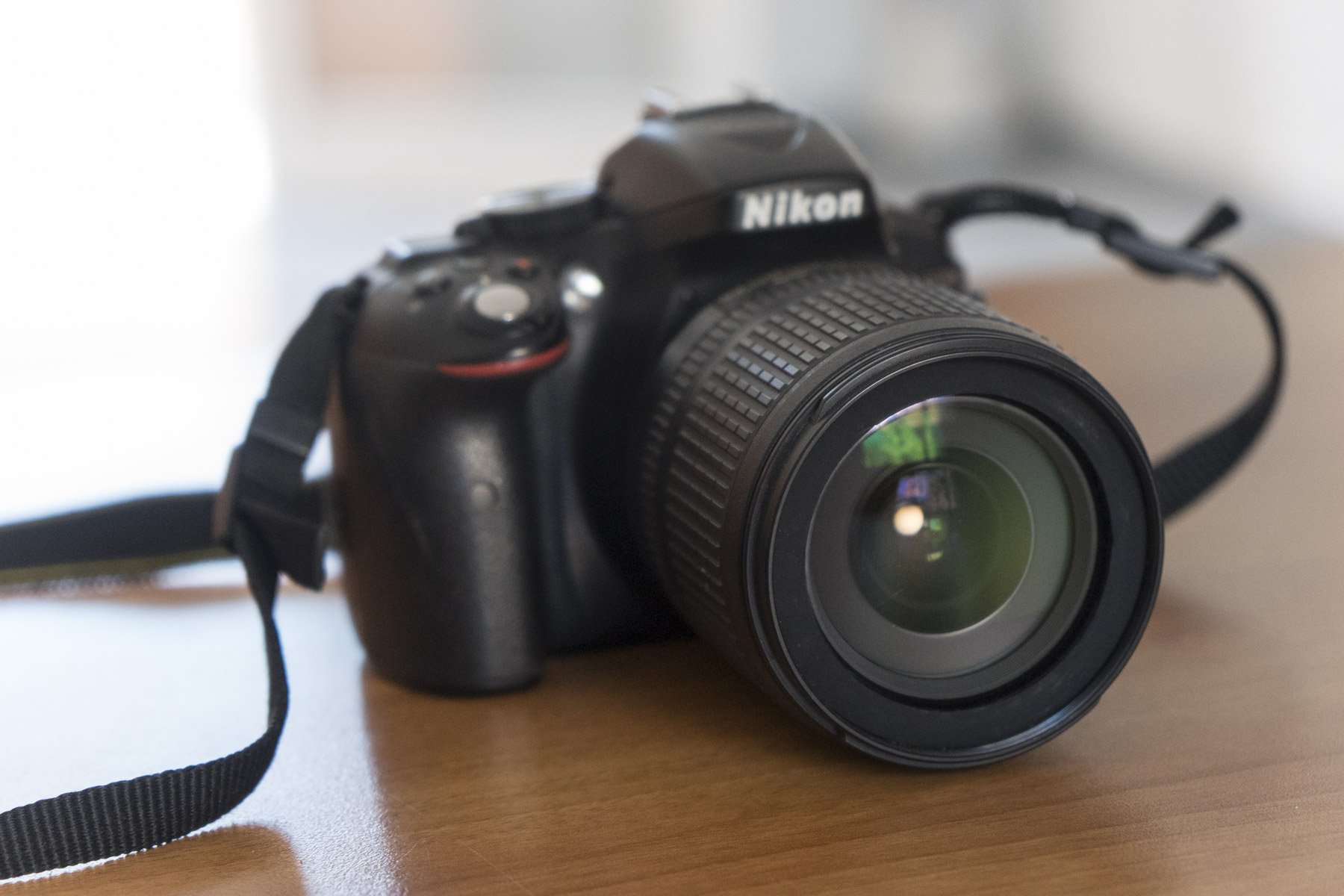 The Nikon D5300 is still a successful advanced beginner's DSLR, which offers a combination of superior build quality and a solid imaging specification with an attractive price that can reach the entry-level upgrades.
Key Features
24.1MP DX-format CMOS sensor, with no OLPF
1080 p 60 video recording
EXPEED 4 processing
2016-pixel RGB metering sensor
ISO 100-12,800 standard, up to 25,600 expanded
Full HD movies at 1080/60p, 50p, 25p, 24p
16 Scene Modes
HDR and Active D-Lighting
Stable grip for secure handling
Built-in stereo mic, Wi-Fi and GPS
39-point AF system, 9 sensors cross-type
1.04M dot 3.2″ vari-angle LCD monitor
The overall body of the camera is small making it easy to handle and is made from a monocoque design. The space between the lens and grip is small when compared to others. However, the screen is large even the body is small. This will definitely be an advantage. The dimensions of the product are 7.6 x 12.5 x 9.8 cm and weigh up to 1.85 kg.
Check vloggerly for more top vlogging cameras review
The sensor is small in size compared to D5200 but the resolution is the same as of it. Making several performance modifications and removing the anti-alias filter resulted in the overall performance of the camera. The camera's performance at higher ISO settings has improved making it good in both JPEG and Raw files.
The performance is good with less colour disturbance until you reach ISO 6400, as both ISO 3200 and ISO 6400 are the most preferable choices for daylight shooting. The removal of the anti-alias filter made it more capable of resolving more details. The sensors deliver good levels of dynamic range when you activate the camera's Active D lighting system to get more details highlights or shadows.
The colours of the picture are so appealing and pleasing that require very little adjustment at the postproduction. The metering system is quite reliable but disturbances happened with high contrast scenes, with a slight adjustment of the exposure compensation setting made it good later.
The inbuilt Wi-Fi and GPS made it quite easy to share the pictures through your social media handles from the place you captured them unless until to wait until going home or carrying other devices to store them and share them. Enabling GPS will make your travel trips log without you manually entering the details.
With the toy camera and HDR painting addition, using these special effects, get more creative. Define every detail of the photograph with the 39-point autofocus, making it ideal for videos.
Pros and Cons
Every device has its own set of advantages and disadvantages.
Pros
Superior build quality
Inbuilt Wi-Fi makes it the hot favourite
Good continuous shooting rate
Cons
Special effects are JPEG only
No touchscreen
Performance issues with Wi-Fi enabling
Conclusion
If you are looking for a DSLR not quite as the pro yet serious, you can blindly go for it. It is the best among the competitors and good for mid-range photographers who are likely to upgrade from CSC, advanced compact or your first DSLR.
---