Roof Anchor Point Solutions For Fall Protection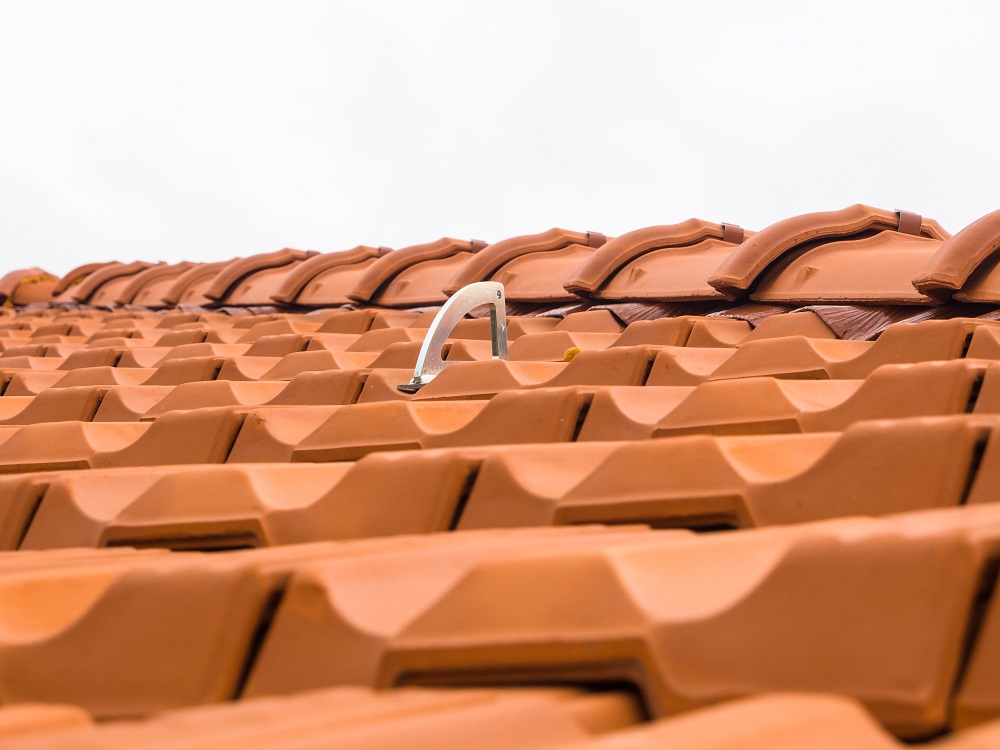 Roof anchor point solutions are a critical part of a fall protection system. The anchor points are installed on the roof and are used for connecting lifelines and lanyards that can prevent any fall or injuries. There are both permanent and temporary roof anchor point solutions available. These anchor points are invaluable when it comes to working at heights. Many falls and injuries are reported among workers who work at great heights.
The Types of Roof Anchor Point Solutions:
Whether you are installing anchor points in your commercial or residential building, you should ensure that you are going for the right solution for the roof type. There are both permanent and temporary anchor points available.
Commercial Roof Anchors – There is a need for a particular kind of roof anchors, the non-penetrating fall protection for commercial roofs.
Residential Roof Anchors – For linking to the residential wood frame roofs, one comes across a wide selection of economic fall protection anchors that could be throw-away or permanent.
Standing Seam Roof Anchors – For connecting to the non-penetrating anchor points, the standing-seam roofs offer a unique opportunity by connecting an anchor point with a clamping mechanism.
The roof anchor points are essential to prevent fall fatalities. They are typically used in tandem with other personal protective equipment such as lanyards and harnesses.  These systems are used for fall arrest and rope access systems. One should look for an anchor point system that is compliant and user-friendly for workers at any height.
How to pick the right roof anchor point?
There are a couple of things to remember when choosing the right roof anchor points. For example, it is always better to go for steel, and if using wood, it must be engineer-certified. Make sure that a professional inspects the anchor bolt, through-bolts, and plate washers. Every other equipment used in conjunction with anchor points should also be of top quality like turnbuckles, concrete imbeds, eyebolts and beam clamps. The roof anchored points should be inspected for load-bearing capacity. Any unsuitable anchor points should be either removed or replaced. It is best to avoid using them.
How To maintain Roof Anchor Point Solutions?
Now that you have the roof anchor point system installed, it is essential to look after it with regular care and maintenance. Just follow the given steps to ensure that your roof anchor points are in good condition.
Go for a regular inspection and check-up by a qualified technician every 6 to 12 months. Get a roof safety re-certification to ensure that there are no serious injuries or death.
Make use of only high-quality products and equipment and let only licensed professionals to carry out the installations and inspections when dealing with roof anchor point solutions.
It is essential to follow the rules and regulations in your state regarding roof anchor points, which are an essential part of the height safety system.
Points to take care of regarding workplace safety
There is a Code of Practices issued by the government statutory body for every workplace and worker's safety. Before the roof anchor points are used, the company or the building owner must ensure that the system remains safe and compliant. Keep your workers safe and avoid any safety risks for them at workplaces. Go for only the highest-quality roof anchor point solutions and products from reliable manufacturers you can trust.
You will come across a number of manufacturers making and supplying roof anchor points. However, look for only the most reputed names in the industry who carry years of experience and have a long list of satisfied clients. They should not only offer the best quality and ensure safety standards but provide top technical support.
---