Scottish Cottages with Hot Tubs Are Not Hard To Find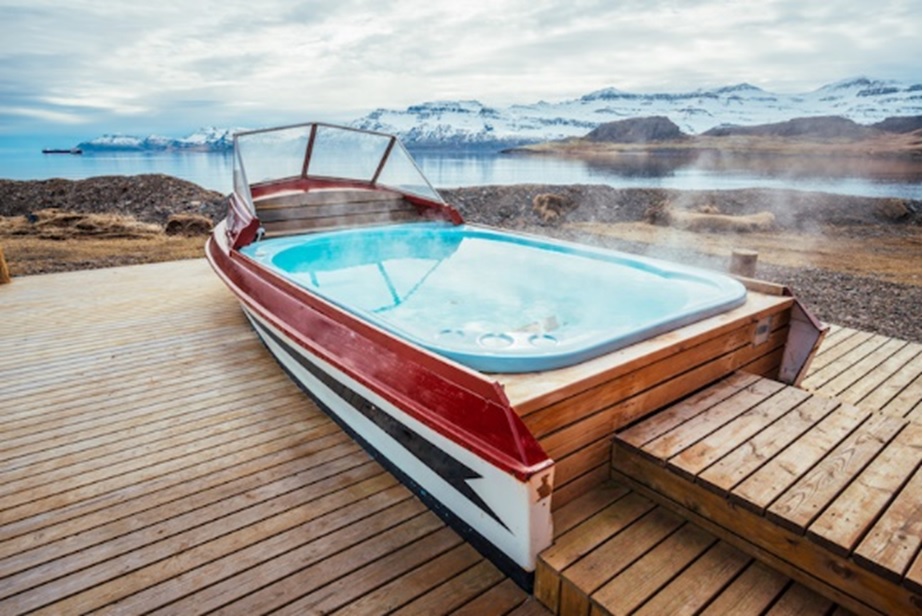 It is no news that more cottages in Scotland are being renovated to include private hot tubs. This is to meet the luxury needs of guests seeking temporary accommodation while touring the beautiful country. Holidayers are also not left out of this amazing experience.
This innovative idea for guests' relaxation is a great thrill for visitors experiencing Scotland's cold winter nights and summer evenings. Guests have the freedom to jump into a nice hot tub whenever they want ― in the privacy of their lodges.
Just think of the glamour of having a hot tub to yourself and posting photo or video on social media to get your friends envious. It will be even cooler enjoying the moment together you're your friends or loved ones.
A refreshing soak in a steamy tub may be all you need to calm your nerves and reflect on the next fun activity. Hot tubs can be therapeutic for the mind and soul. To think about how romantic it will be with your significant or spouse is just so exhilarating. If you haven't had such hot and bubbly experience, there is no better time than the next holiday or vacation.
There are tubs that are situated just outside cottages where lodgers can oversee great views of the sea inlets and hills of Scotland. If you are a lover of nature, this experience will definitely make you one with it. The tubs can be occupied even when it's raining or snowing; weather is not a factor to worry about.
The cottages can have either an indoor or outdoor hot tub. Some may have both. The hot tubs come in a variety of designs, shapes and sizes. These special cottages are situated in many locations across Scotland. Some are in secluded areas like deep in the woods, while some are based on cliff tops.
Various lodges are available to address the needs of individuals, couples or families. Have you heard about self-catering holiday cottages in Scotland? They are described as self-contained cottages that provide clean, adequately furnished and comfortable lodging for guests. The means of meal preparation and cooking are also made available.
Self-catering cottages in Scotland give visitors the freedom to plan and enjoy vacations as they wish. There are a variety of self-catering lodges available including one-bedroom studio apartments/flats and country estate houses. Of course, many of them feature hot tubs.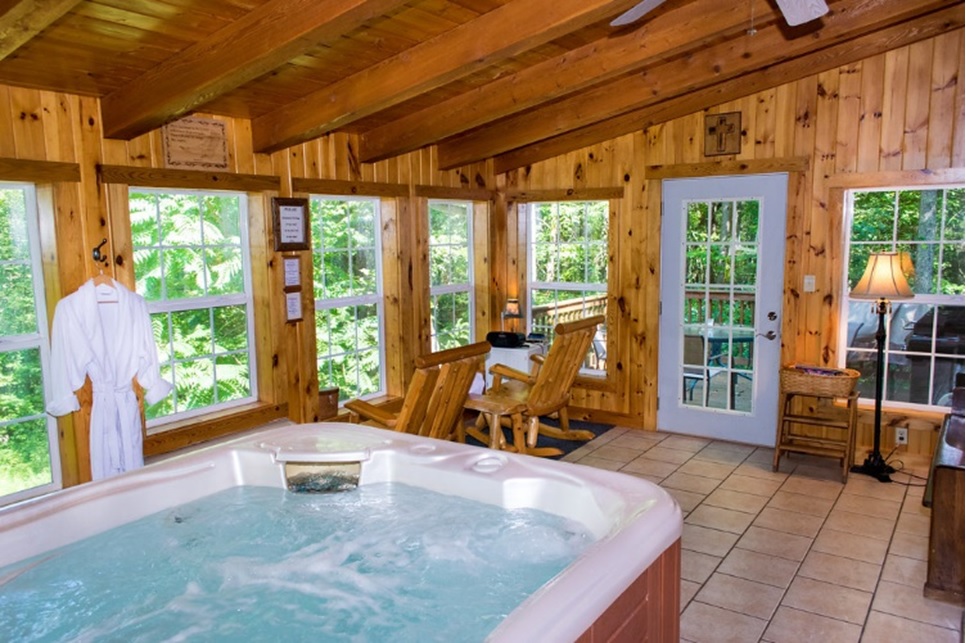 During your search, bear in mind that spaces such as apartments, holiday cottages, lodges, chalets and houses may come up. The term "holiday cottage" is commonly used when referring to holiday accommodation. Specifically, it describes a small cottage that is nostalgically attractive or one that has historic importance.
Read more about that here: https://en.wikipedia.org/wiki/Vacation_home
Houses are larger and spacious. They are also more formal and feature a number of bedrooms. A lodges or chalet can have a rustic theme. They are often situated in a rural location. Most of them are built mainly with wood. An apartment is a self-contained property that is part of a building along with other apartments. In the United Kingdom, they are known as flats.
In addition to the much desired hot tubs, there are cottages that have separate spaces for bathrooms. You can rent yours based on different timeframes such as "by the night", one week or any other option, depending on what the cottage service is willing to offer.
When in search of a Scottish cottage with hot tubs, keep in mind that there are some that achieved a 'star' level. Ratings are given by the Scottish Tourist Board. They are indicators of the overall quality of lodging offered by cottage services.
It is not only California or Finland that should come to mind when thinking about holidaying in a cozy cottage and dipping yourself in a hot tub. You can click here to learn more about all that talk about Scottish cottages with hot tubs. It's all luxury away from home while enjoying the temperate/oceanic climate in the land of the Scots.
Some lodges can be booked online, making it easier for potential tourists or guests. Some cottages can be booked directly with the owners. You have the liberty to choose from the various cottages with hot tubs that will suit your budget.
---