Strategies To Build Your Off Page Optimization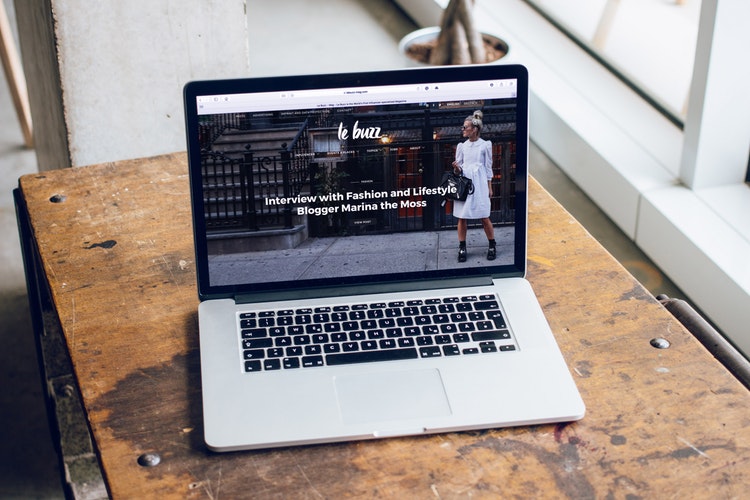 Off-page SEO can be best described as the way to optimize your brand's offline footprint by usage of relationships, content and links to create the best experience for search engine crawl bots. When followed properly, the steps taken to implement off page optimization enhances the search rankings, conversions and traffic to your website.
It is nice, right? After all, there is the famous proverb – Customer is the KING. In e-Commerce a visitor is a honored GUEST, and if he buys an item or clicks an advertisement, then he/she becomes the KING/Queen.
Shall we do a case study?
You have a excellent palace in the outskirts of the city. The city also has attractive and not-so attractive palaces. Now if you want to make your palace get more visitors, then the way is to contact more tour agents, trip advisors and give them information about your place (Guest blogging). Or else, your palace will remain as it is, excellent, but of no use to itself or others.
Why A Website Owner Cannot Ignore Off-Site SEO
For your website, before paying a visit, any outsider will make a opinion based on comments from family members, other friends and reviews. And there is also the myth that off-page SEO is just link building. In accordance with building a large fan base for your website, links are just a part of off-page SEO and not the entire body.
Goal of Off-Page SEO – to get a positive image for your website.
Benefits – Positive reviews and links from similar websites of your own type or domain.
Some of the mandatory tasks for SEO include creating excellent content, designing a best online service or product, making guest post on popular blogs, build relationships with stalwarts of your business type, trying to get positive reviews from the press. Responding in a tactful way to negative reviews. Monitor the mentions about your brand in social media platforms.
Your goal is mainly to create posts in websites that are useful, accessible and gain enough interest. In this article, we will break down the relevant factors into eight areas under three important assets.
Brand
Audience
Content
The main intention of this article is to provide a mirror so that you can easily get the benefits of your efforts. In the future, your efforts should serve as a investment to become a success.
Brand
There is a proverb and it has been proved right again and again – You can employ 100 SEO experts and advertise about your business in the most choicest of words; but if the product or service is crappy, then the result will be failure. This advice augurs well for businessmen who want to make a quick buck at any cost.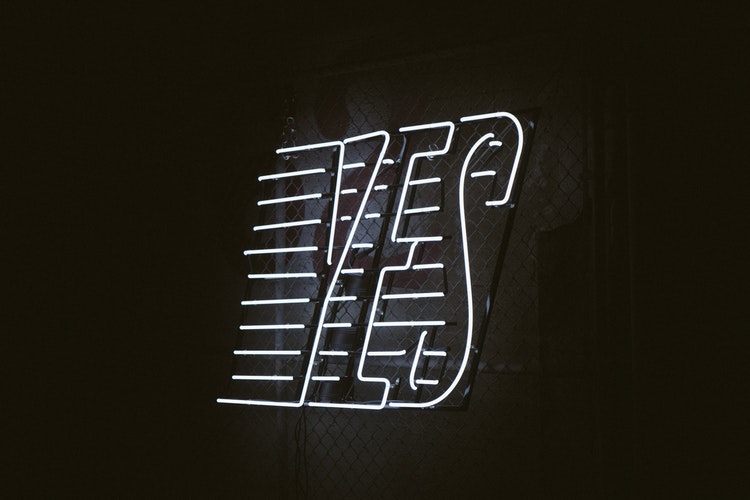 Create Or Design a 100 percent product or service: perfection
When the service or product gets recognized as the best in the industry, the job of a SEO expert becomes much easier. There is also an advantage of persons expressing positive vibes about your brand and product. So many consumers visit your website and you get good reviews. There are also chances of positive feedback on websites concerned with your industry which can lead to improvement in sales or service for your business.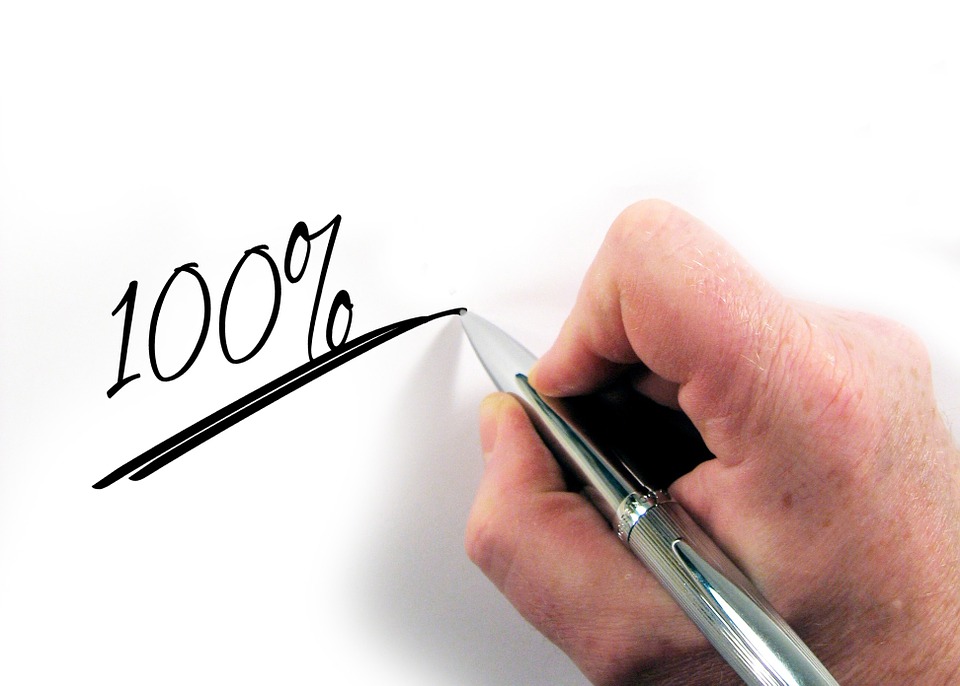 However, you know the essentials – burn the midnight oil or do whatever you need – but the product or service before you do SEO has to be anything but the best. But, yes, it is easier said or written than done. With the rife competition in every sector, it is a challenge to design a new product or service that can become the darling of the masses.
Please note the tips to create a new product/service –
Existing Product – if you already have a existing product or service, then make notes of the features of your competitors and the areas where you lack the extra sheen.
New product – Focus on the advantages and benefits the new product or service can offer the potential customers. The new strong points can move mountains and remove obstacles.
Customer Service
There are examples of bad customer service all over the world, in every sector of the internet, be it the videos, articles, blogs and forums. The fact is, bad news travel fast. There are errors, but what makes one different is how your website and the customer react to a specific situation. A customer service gone wrong can become nightmares for your company, website and the entire team.
But that has always been the same with every business, right from the good olden golden days. If you want to be successful in any business, the customer should get satisfied with the interaction. If you touch the humanitarian nerve in the sub-conscious mind of your website visitor or a person who makes a call to the website, Bingo! You got a loyal customer for life. The best example, you can have, is at business events. The PR executive always wears a smile in his/her face and can wade away embarrassing questions and situations tactfully. Even in extreme situations, they go out of their way to provide genuine help. When your team offers this kind of service, the positive vibes will be more and it can create the best interaction traffic for the content on the website.
Focus – What Your Customers Need
You have put forth a best team and also done with the excellent content. Now, the challenge is making the product or service more visible to the public. In short, you just need to make the product or service more visible where the potential customers can easily find them. Many business fail, even though with a better product at hand, because they do not put their efforts to match the requirements of the prospective audience.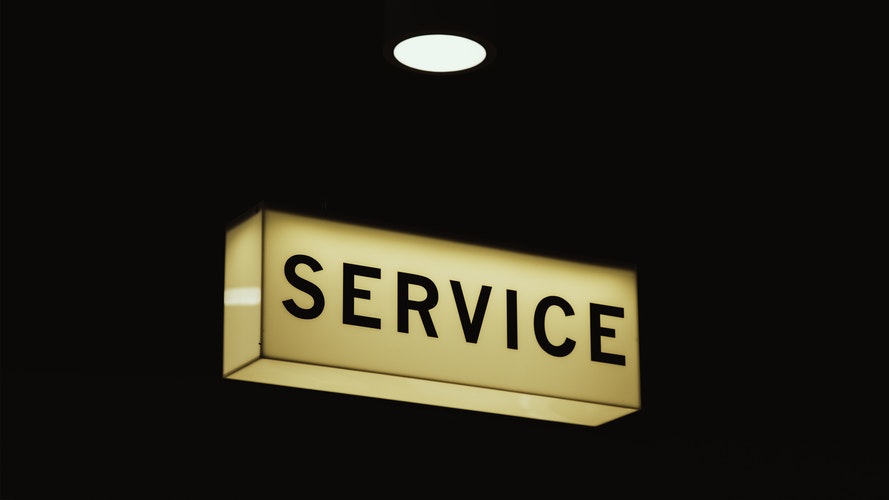 The trick is to create, share content with keywords in a way that the customers do not feel bored or get the idea that the article or blog has been SEO-ed. In short, before writing a content, ask yourself if the audience or a visitor will get satisfied with the given points.
To write as per the requirements of the audience, you should first search, broaden your queries while meeting experienced professionals. You need to put the requirements of your audience in the first level and engage in positive interaction. You can make use of Google Autosuggest, Keyword explorer, and other tools such as answerthepublic.com. These online softwares will assist to have the best searches of your customers in association with the product or service.
Audience
How useful is the audience for your business? Unless you gain back the investment, any amount of work for the website or business is a waste. It is mandatory that every business owner should know the audience. In fact, the business standards say the words "pulse of the audience." And yes, you should change the tactics as per the requirements of the situation. It is always necessary to have a good rapport with your audience so that you can learn about their needs.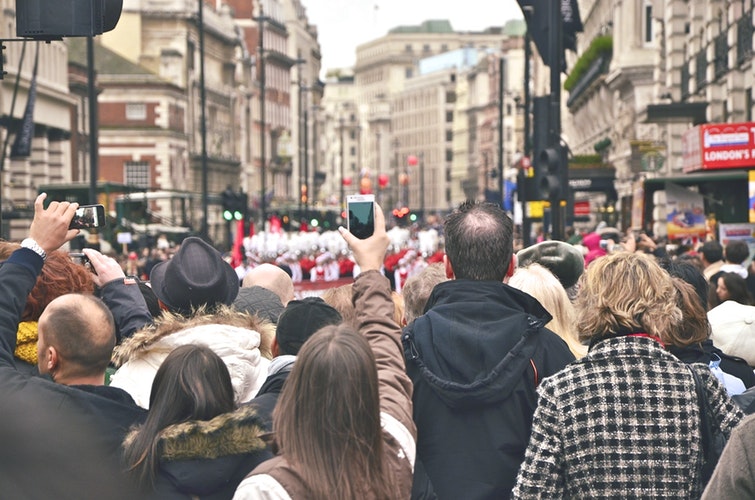 Social Media Presence
Nowadays, the fashion is to have a social media presence, but how far are you responsive to the customer comments? The reason, consumers have faced numerous instances of the twitter page updated once a year and the business long scattered to the forewinds. Let us imagine a situation, you specialize in home delivery services. A person has come to the town where you provide services. A new entrant, he frantically searches for home delivery and chances on your twitter account. He examines the posts and find that the last post was six months back and the consumer queries are unanswered? Will he even bother to look into your website?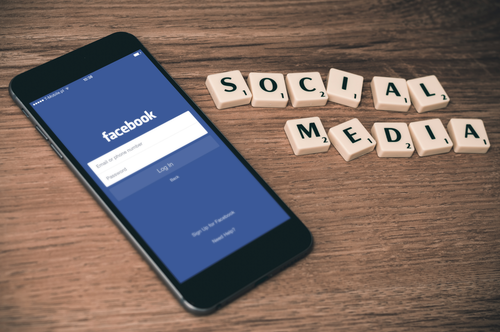 If your response to customers are good, then they can promote the website to their friends and relatives. And you end up saving money on their valuable time. So social media is a important asset of the off page SEO strategy.
So, what should you do to maintain an effective online presence?
In case, you have social media accounts in all the platforms, ensure that you employ a suitable digital marketing executive for your business. The reason, questions have to be answered. It is always necessary to respond to comments or the questioners will think they are talking to a wall. Also, in countries all over the globe, it has become the practice to employ a PR agency before the elections. The team takes care of every aspect, right from digital marketing and response on social media platforms. In fact, AAP won in Delhi because it has a dedicated team of volunteers who spent day and night responding to people's queries on twitter and facebook.
Humanitarian Response – Do not have chatbots give responses. It is great you are tuned to the technology trend, but when it comes to humanitarian responses, a consumer can definitely see the difference. And please know where to pitch for brand promotion.
Be Proactive – You can also make social media platforms work for your brand. Stay alert in forums and when a consumer asks a question, ensure that you give the perfect information. Be natural with your praises. No offensive words. And the best part, think of the reactions you can get after making the post.
Now, if we have to discuss the laws of SEO, the rate of unresponsiveness is directly proportional to the failure of the business.
Do Not Build Connections, Build Trust
When people say "Social media does nothing for my brand," most SEOs must think, "Oh, but how wrong you are." If used wisely, social media can MAKE your brand in high competitive area.
You can make contact and nurture relationships with your loyal customers. You can also establish contact with high ranking websites. True, Google does not take account of the social signal or articles shared between platforms, but the domain of trusted websites sharing your links is definitely a positive.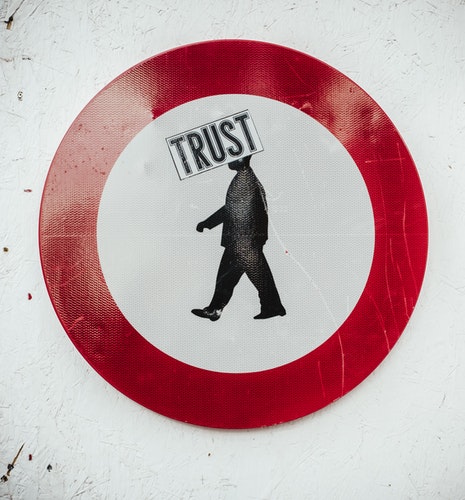 An effective strategy to know the loyal customers personally and to boost the off-page SEO is knowing them via chats and online group tweets. You can easily get a place on their radar without doing hard work.
When you share content, it will get easy recognition. They will share it and thus promote the brand. In terms of friendship, you can even contribute content in the form of a top quality article or blog for their website.
Frequenting Discussion Boards and Forums
Do you have an undying desire to be liked by the influencers in your industry and their followers?
Then, opt for the easy way. Organic method. You can visit the popular blogs but be careful because many of them have suffered from the spam option of comments. So, many of the forums give no-follow links to deter the black hat SEO guys.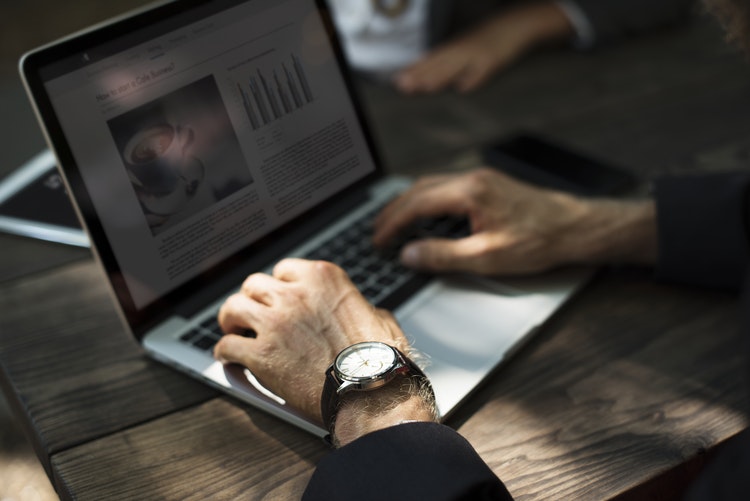 The goal is to put a thoughtful comment which can catch the blogger's eye, the editor of the group, or any person who can swing the audience's favor to your website.
——————–
You can opt for quora or reddit, and follow topics that are relevant to your business. But be cautious while answering questions. Focus on the words. A word misspelt can give the wrong meaning and do not give unfavorable comments on your competitors.
The relationships formed via the platforms can prove valuable dividends for your website reputation and off-page SEO tactics. Usually, a prospect can notice the comments, search for your LinkedIn account and then come to your website. They can also sign for the newsletter or make a subscription to your blog.
Quit Guest Blogging For Links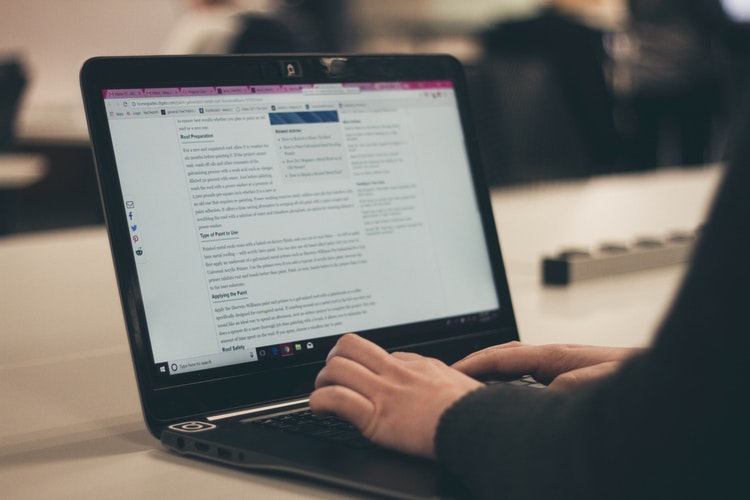 You read that right.
Instead of guest blogging solely for links, use this tactic to help you build a rapport with some of the top publishers, editors, influencers, and brands online. You just have to have patience and the links and requests will come. If you are only interested in business, then it will be a hard task for you to do off-page SEO. You can read the content, leave comment on their blogs and also establish a relationship with the top management.
Content
Hear the word "content" and most millennials are of the view, that the word specifies to videos, images, text or other information shared in social media. However, in reality and as per the specifications, content refers to the entire work your company creates, designs, shares online, offline right from logos to tag lines and other personnel. If your customer can interact with your content, it is worthwhile.
Experiment
Think out of the box. Play with words, but yes do not hurt others intentionally. Display humanitarian traits. Always know the golden rule – A attractive image with ten golden words can do much more than a thousand words of simply content. Now, how do you say about video? People will lap it up when they can relate to the scenes. If the video goes viral, then it becomes easy for your brand.
So, Google has also introduced the concept of mobile indexing. Guess what? They want to make the cyberspace more friendly for users. So, if your website has a responsive design, you can rake in a good ranking in the Google search engine. And if you do not have a responsive one, chances are the ranking may differ for both the version.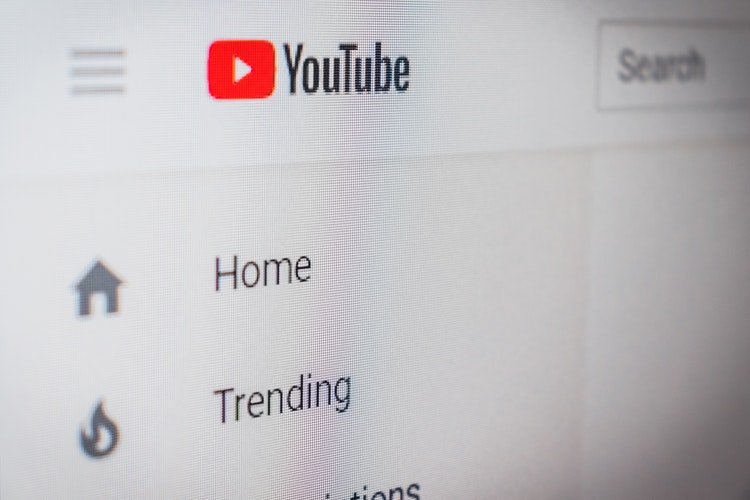 You can make attractive powerpoint presentations and make a video by using free online tools.
You can design the videos (niche – How to) and post in on youtube. And these play a wonderful factor in the SERPs.
Share any important update of events in Facebook Live
SnapChat is the tool for funposting.
Other options include composing image albums on Flickr, Imgur and other photo-sharing sites
Tweet videos of interesting occurrences you notice during the day.
Images, video and infographic images can work wonders for your brand. It can make the visitors to your website feel alive, real and initiate the call-to-action.
Link Building
Another important factor in off page optimization is link building. In fact, link building factor is not so easy. You need to have different skills such as programming, sales, content, marketing and a deep knowledge of human psychology to make it big. The purpose is to create content which others want to link to your website. In short, link building is a must. In the good olden days, search engines such as Yahoo! Ranked a page based on the content. But when Google entered the field, they changed the rating factor to the number of visits on a page. And Voila! They were right.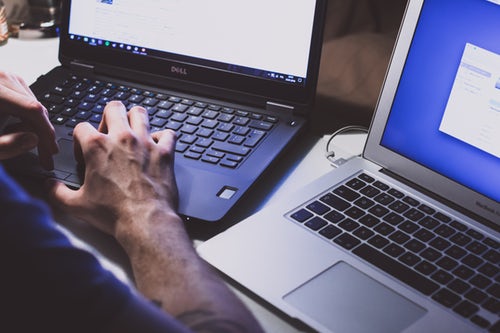 In fact, link building is considered as the backbone of organic search. And the Penguin update put people who used dubious links to fall on hard times. Please secure the advice of a Off-page expert when you want to promote your business, because it is a worthwhile investment. The important part, low quality, paid directories without any credibility are dead – killed by Google. However, directories with good editors still have the weight.
Conclusion
So, have you read about off-page optimization? We hope that the points given here are written in a easy-to-understand manner. And yes, shall we take the instance once again of a case study? Let us imagine, you are the business owner of a home maintenance company who provides qualified doorstep professionals for
Water purifier repair in Bangalore
Water purifier repair in Hyderabad
Being a well-knit team, your company has received the top one position within a short time. You have also revamped your website with the on-page tactics. Now after reading this article, you plan to employ a full term SEO specialist in order to make your company get more exposure to the public in all the three cities. And yes, you will definitely be successful.
---