Structure Designing Software Tips and Tricks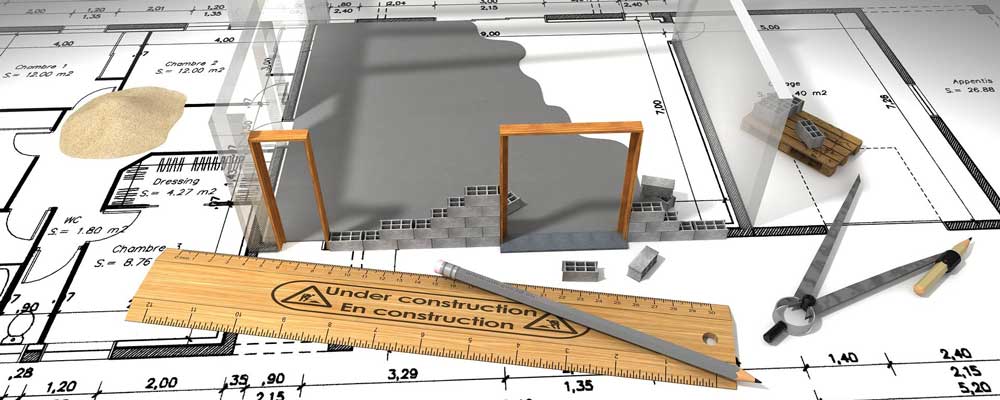 More and more architects nowadays use structure designing software, however, knowing how a tool works and using it the right way around aren't one and the same thing. Sometimes, even the simplest of tools can serve a purpose, a purpose that you haven't even thought of. Remember, as an architect, you're often a business person, as well. This means that you may need tools to aid you in some of the business processes and not just 3D modeling. You also need to know when and if it's cost efficient to pay for a premium tool even if you have a free alternative. All in all, here are several structure designing software tips and tricks for you to consider.
1.      Something to show your clients
The first thing that a lot of architects fail to understand is the fact that the structure that you're designing isn't there just for you but for the client, as well. Even a tool as simple as SketchUp can be useful in this regard since it can give your clients a pretty detailed 3D model of the structure. This can allow them to make inquiries about certain elements and make suggestions that you may or may not take into consideration, just remember that while this is your project, it's also something that the customer is paying for. Still, feel free to say no, seeing as how it's your name that goes to the project and the "they told me to do so" is a poor defense for an architectural mistake.
You don't actually have to use SketchUp as your only choice, seeing as how more and more architects find Adobe Photoshop (or its alternative) to be a much more aesthetic choice. Let's face it, regardless of the fact that a 3D model provides more information to the client, they're far more likely to be impressed by an artistic portrayal of the project, with all the high-resolution renders. Moreover, it's still for the best if you were able to provide both. Speaking of which, there's hardly any reason against such a course of action.
2.      Pay for a premium tool
Previously, we've discussed the benefits of using a free tool in order to showcase your clients what the end design is going to look like. However, as a licensed architect and a professional, you need to pay for a premium tool and see this as an operational expense. A specialized tool from a developer like Cadgroup can make a massive difference in your next project. A potent BMI is there not just to show you what the design is going to look like but also to show you what it will act like when the work is done. This alone is more than worth investing in.
These premium tools come in various forms and formats ranging from the above-mentioned BIM (building information modeling) and manufacturing services (some of which are relevant in architecture). This makes them relevant in fields of construction, architecture and engineering. This simple fact can drastically help with the analytics of the structure in question, seeing as how the in-depth knowledge of the properties of the material may help understand how the structure will behave.
3.      You also need an accounting software
As an architect, you'll often have to work around the financial aspect of your business, as well, which is far from easy. Fortunately, there are tools nowadays that help you deal with these issues. We're talking about an architecture accounting software, to help you establish and maintain a chart of accounts, simplify payables, receivables and ledger transactions, as well as a lot more. By being able to track payments and reimbursable expenses, you'll be able to run your projects in a more frugal manner.
This all means that you'll be able to directly improve your business performance, streamline your operations and improve their execution. In a scenario where you're running an independent business, a chance to run a more financially efficient organization becomes even more important. In this scenario, you'll also have an opportunity to dramatically improve your cash flow, which is probably the single biggest addition to your operations.
4.      Use tools that are easy to integrate
The last thing you need to understand is the fact that you'll need a plethora of tools in order to get the most out of this kind of support. Still, no matter how sophisticated the tool in question is, it's quite unlikely that it will have all that you need. Fortunately, the best of modeling tools allow you to use various other plugins in order to make an end-to-end system that gives optimal results. Therefore, it might be worth your while to do some research on the tool (from this perspective), in order to see exactly what you're dealing with.
The perfect example of how this works is the SketchUp, which can be coupled with so many different tools like Google Earth. This can allow you to project a perfect positioning of the structure on your property. Other than this, there's a long list of potential plugins that can make the program more efficient. For instance, Weld plugin can help you turn a set of connected lines into a simple polyline. Another choice is the great FredoScale plugin that helps you by providing a variety of scale transformation options to the model that you're currently working on.
In conclusion
Your skill as an architect, combined with the right tool and knowledge on how to use it can truly do wonders. Nonetheless, this is something that takes research, practice and, above all, some time to adapt. Also, you need to accept the fact that a single tool probably won't be able to provide you with all that you need. Fortunately, there's no rule that can restrict you to the use of a single tool at a time. Moreover, what you need to understand the fact that in this field, you have to expand your knowledge and grow your tech arsenal. The sooner you start with this integration process, the better.
---