Sustainable Interior Decorating Ideas That Are Trending These Days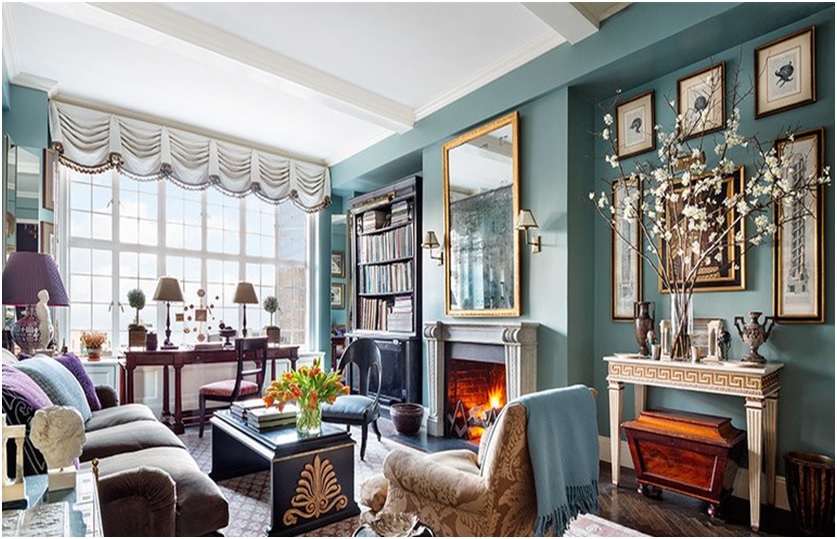 If you are looking to decorate your home or office, you'll want to know what décor is trending right now. Understanding what is trending will help you turn your space into a fabulous retreat for you and your family to enjoy. Here is a list of trending décor ideas for you to consider when decorating your home or office space.
Incorporate an Earthy feel
Interior design trends have taken on an environmentally friendly approach. Using materials such as natural wood, stone, pebbles, granite and marble can all help with creating this feel in the space. These materials will give the appearance of nature, which is trending right now. Using wall colours such as grey, and light pastels will also help with this nature feel. Gray used to be all the craze when it came to the wall colour. Using the grey with the pastels, is what is trending now. People love it because of the earth feel it will give any space.
Return of the wallpaper
There used to be a time where wallpaper was despised and would not be considered in home décor. That is no longer the case. Wallpaper is being used more to accent walls. Wallpaper comes in many different designs which makes it perfect for adding an accent wall to your home or office. This allows for personality to be shown through the design you have chosen.
Darker kitchens
Having a white, bright kitchen used to be the biggest trend. Lately having a dark kitchen has become more popular. According to Home Tours, their interior designers suggest using natural hues in the kitchen design. For a bold look, they recommend using bright blues or shades of green. These colours add depth to the kitchen and compared to white, they're easier to keep clean. The kitchen is the centre focal point of a home. Showing off the bold style in the kitchen is a sure way to keep your home trendy.
Vertical gardens
Vertical gardens make for the perfect décor in any home or office. They add a wow factor to any wall. The problem is they can be costly because they need electricity and pumping water in and out. You can ask an expert and can consider The Plant Man's vertical garden advice to explore some options to still get the wow factor the vertical garden provides, without the strain on the budget. You can also use alternatives to the vertical garden such as hanging plants, floating shelves, shelving units, cage or wire plants, and spaced out floor plants. Hanging plants mimic the vertical garden as they are hung on the walls and can be placed as low or as high as you'd like. Floating shelves are fixed to the wall and then individual plants are placed on the shelves. Shelving units are used instead of having floating shelves. These are units that can be placed anywhere around the room and individual plants are placed on them. Cage or wire plants is a unique way to incorporate plants into a room. The plants are at the bottom and over time grows up the wire. Spaced out floor plants are also another option. When using this option be sure to use thick and bushy plants.
Goodbye brass
Brass is no longer the trend for in home furnishings. In fact, rose gold is the trend now. Using rose gold is a unique and luxurious way to decorate the home. Using rose gold will make the home look very trendy and modern.
Open plan dining rooms
The formal dining room is traditionally a separate, closed off the room from the home. This room is usually higher class and sits a large number of people for family dinners. With open floor plans being the craze now, open plan dining rooms have started to become more trendy. According to HGTV, this is a trend that is helping to create a flow throughout the home.
Having a trendy home or office is a great way to show off your space to family and friends. Using these ideas when decorating your space will ensure that your home or office is as modern as can be. Your friends and family are sure to enjoy your trendy space.
---
---