How Telemedicine Is Bridging the Gap Between Frequent Travelers Patients and Their Doctors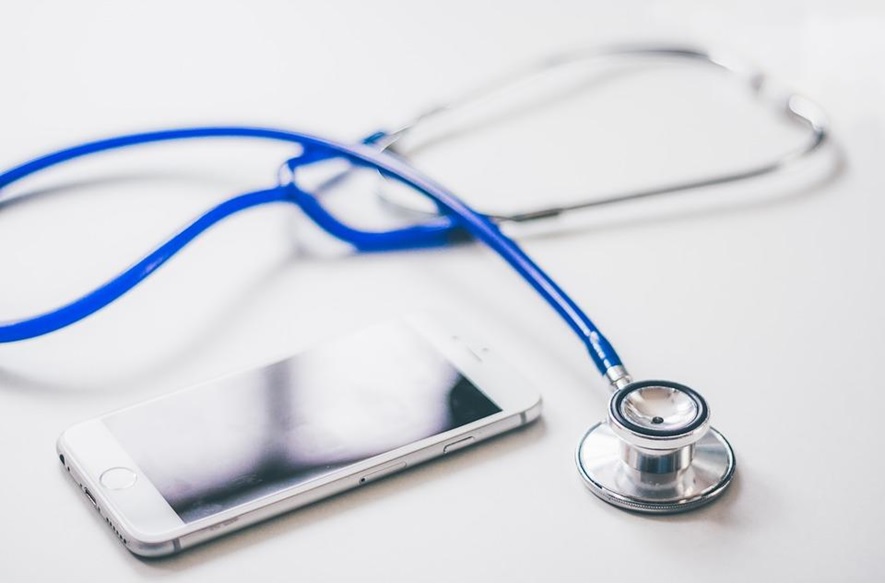 Virtual consultation by doctors or physicians you can trust is just a click away now. Do not compromise on your health or quality of life if you are a frequent traveler and also a patient. Telemedicine is now the answer to your problem. Access professional healthcare service regardless of where you are.
What you need to know about telemedicine
Telehealth has broken the barriers created by the distance between patients and their doctors, which keeps patients from accessing quality health services. Patients who cannot visit their primary physician's office can still find the guidance they need to keep up with their health. Telemedicine is a tool that has bridged the gap so that traveler patients continue to receive their routine medical care regardless of their current location.
Indeed, telemedicine is the best service a patient, who is also a traveler, can rely on in case anything goes wrong if they are not in the city or country. They can still seek help from a medical professional and seek the medical attention required.
This, however, may not be an ideal option for patients with serious illnesses. But, even before a patient is ready to hit the hospital, discussing symptoms with these doctors offering virtual medical benefits, can give them a good idea about their condition and how it should be dealt with.
How's telemedicine trends helping patients connect with their doctors while on the go?
Besides eliminating the barrier, the telehealth services are also known to help reduce healthcare costs. The change in technological advancements, policies, and the utilization of those policies are assisting with these benefits.
But that's not all. There are many ways telemedicine is helping patients bridge the gap between them and their doctors and get reliable medical assistance. We have highlighted the most significant benefits below:
Factors like travel time and distance can limit a patient's access to medical care. Since they cannot visit their doctors, the care providers cannot offer their services to such patients.
Thankfully, telemedicine has taken care of these geographic and time-related barriers associated with healthcare. Telemedicine is not only an ideal option for patients in rural geographical locations and those in under-served communities but also travelers, who are in a different city or country and cannot seek medical care.
Patients who travel frequently do not have to compromise on the quality of care for both mental health and medical conditions. According to a study published recently, telemedicine resulted in:
38% fewer admissions in hospital
63% had early discharge from hospital
31% fewer re-admissions in hospital
A significant increase in the percentage of people who became more careful about their healthcare
Controls healthcare costs
Other than offering increase efficiency of providing healthcare services to patients who travel frequently, telemedicine also helps reduce its cost. Since patients can access these services from any part of the world, without traveling to a specific location, it saves transportation cost.
This could be important for people who are in a different country without medical insurance. Consulting a doctor in such a scenario can be very costly.
No replacement to traditional healthcare
Telemedicine is not a replacement for the medical help you are looking for. In fact, it supports high-quality patient care and reducing associated cost. It works on strengthening the relationship between doctor and patient.
If traveling patients are satisfied with their virtual doctor, they can even visit the same doctors in-person for better consultancy. This way, they can continue the treatment with their doctor with convenience and flexibility when out of the country. Patients can have regular remote follow-ups and even proper visit check-ups – whatever suits them.
Improved patient satisfaction and engagement
Telemedicine makes it easier for patients to speak to their doctor and get the consultancy regardless of their location. This helps with patient's satisfaction regarding their own health.
Patients who require to travel a lot find flexibility and convenience through telemedicine without giving up on real-time medical care with their providers.
Final Word
Thanks to the availability of reliable telemedicine platforms, more patients can now get medical surveillance and consultation when needed. This means you no longer have to worry about the weird rashes that suddenly appeared on the skin. Simply contact your dermatologist and get the matter sorted.
It is the critical element of the medical-care industry that successfully bridges the gap between specialized doctors or physicians and patients who travel frequently or move to places where medical care is not readily available. No wonder, telemedicine has experienced tremendous growth in a short period.
Author Bio:
James Crook is a passionate blogger who loves to write on health and fitness related topics. Currently, he is a working as a blogger for a Physical Fitness Dr Wilson shoulder Surgeon. Follow @jamescrook911 for more updates.
---