Thai Green Curry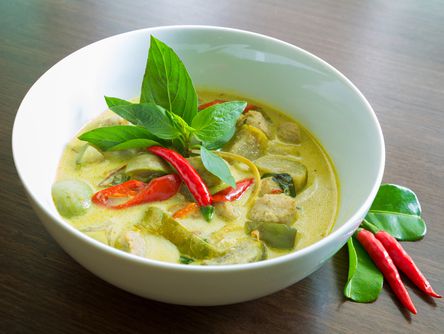 Ingredients:
100g green beans, trimmed and halved, 1 tbsp vegetable or sunflower oil, 1 rounded tbsp or 4 tsp Thai green curry paste (you can't fit the tablespoon into some of the jars), 400ml can coconut milk, 1 kaffir lime leaves, basil leaves
For curry
kaffir lime leaves 2, good-quality coconut milk 1 can, carrot, slice 1red bell pepper, sliced into chunky piece, 1 french beans, 4 fresh basil, roughly chopped 1/2 cup, oil for frying 2-3 Tbsp
Method: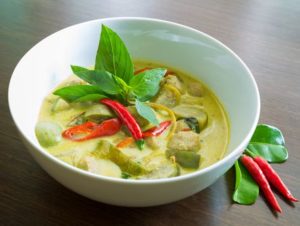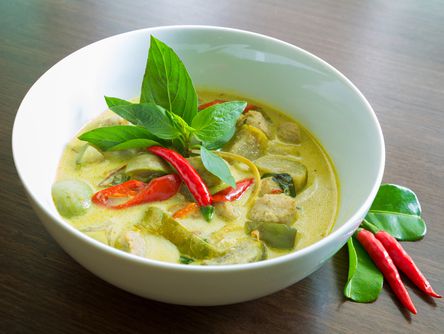 In a wok or large frying pan, heat the oil until very hot, then drop in the garlic and cook until golden, this should take only a few seconds. Don't let it go very dark or it will spoil the taste. Spoon in the curry paste and stir it around for a few seconds to begin to cook the spices and release all the flavours. Next, pour in the coconut milk and let it come to a bubble.
Add lime leaves and reduce heat to medium-low. Cover and simmer, stirring occasionally, for about 5 minutes
Add sliced carrot. Cover and simmer another 7-10 min, or until carrot is soft enough to pierce with a fork.
Finally, add bell pepper and french beans. Stir and continue cooking for 2-3 minutes.
---