The Basic Guide to Getting the Perfect Marmorino Finish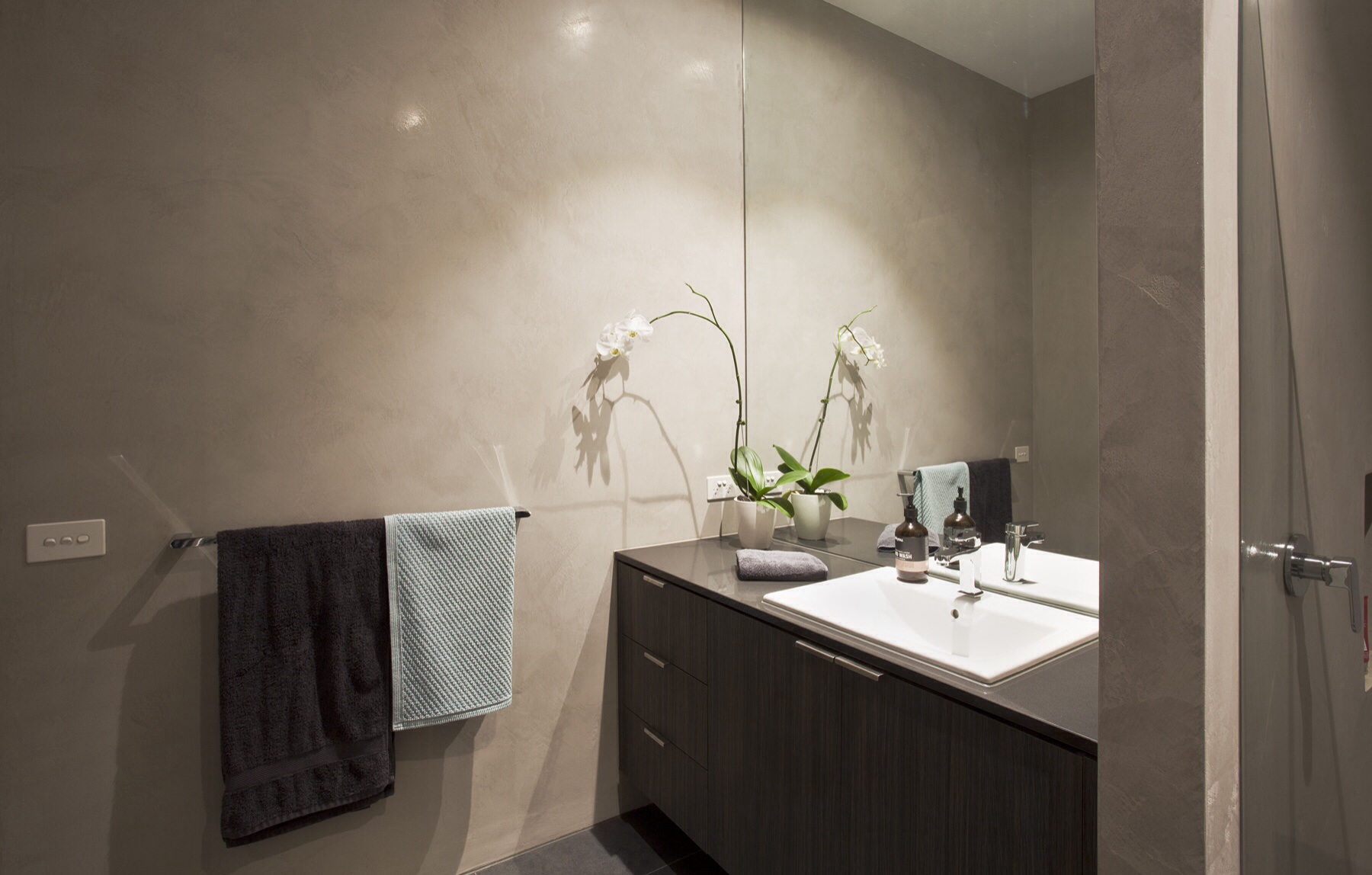 Marmorino is another name for classic Venetian paste plaster based on calcium oxide. It is applied with a trowel and is used for both interior and exterior decorations. Its origins date back to Roman times. Marmorino Veneziano is prepared from recrystallized calcite and sealant putty. The various features of this specific form of plaster, such as its water-resistance, high levels of firmness, anti-bacterial properties, and permeability to transposable fluids have made it convenient and popular.
Marmorino finish comes in a variety of textures and visual effects. In fact, its composition makes it suitable to be tinted with a diverse range of hues such as porcelain, linen white, Chablis cream, charcoal grey, and tangerine orange. The anti-bacterial property of the plaster prevents architectural damage and makes it desirable for both traditional and contemporary decorations.
Types Of Marmorino Finish:
As mentioned earlier, Marmorino Veneziano comes in a wide range of texture range. Some of them are:
Marmorino Tintoretto: It is a lime-based plaster coating that contains metallic highlights and gives a smooth, matte finish to the walls.
Marmorino Palladino: A comparatively rough finish, marmorino palladino contains medium-sized grains and is used to achieve a natural stone-like appearance.
Marmorino Fine: It produces a multi-colored glossy texture at three coatings. The resulting marmorino finish is smooth and sleek to touch.
Marmorino Naturale: It is a decorative wall plaster that is porous enough to allow vapors to escape. It is non-inflammable and can be either matte or glossy.
Marmorino Carrara: Created by fusing lime and highlights of marble, Marmorino Carrara has minerals and comes with color versatility.
Marmorino Salt And Pepper: In this specific plaster, black quartz sand is added to the lime to create a pebbly, slat-and-plaster finish.
Tips For Applying Marmorino Plaster:
Although modern companies have made it easier to do Venetian plasters at home by ourselves, it is advisable to hire a team of professionals to achieve the desired quality of finish. You can opt for the tinted plasters or the colorless ones, which require the color to be added later. That way, you can have a wider range of color choices. Marmorino finish can be achieved on interiors and exteriors, wood, concrete, and cement boards that are coated with primers and on showers with additive. It cannot be used on floors, countertops, or oil-based surfaces.
Prepare The Room For The Plaster: The room should be cleaned up as much as possible and any cracks and crevices in the walls should be sanded first in order to prevent them from being visible through the plaster. You can plaster painted, shiny surfaces by removing the sheen lightly with sandpaper. Once you ensure the evenness of the surface on which Marmorino finish is to be done, apply the primer. The number of primer coatings to be applied depends upon how even the surface is.
Apply The First And The Second Coat At Reasonable Intervals: The primer can take up to twenty-four hours to completely dry up. Meanwhile, prepare your tools, especially the trowel by covering up the sharp edges. The plaster should be applied with a flexible trowel at an angle of fifteen to thirty degree. Let the first coating dry for about four hours before moving on to the next coat.
Provide The Finishing Touches: This should be provided at least twenty-four hours after the second coat is applied. Finishing touches involve burnishing the surface and applying a layer of a top coat. A polishing look can be achieved by burnishing the surface again with a clean trowel.
The USP of Marmorino plaster is that it can be applied in multiple numbers of finishes such as satin, stone, or matte with a variety of techniques. It enhances the aesthetic appeal of the surface where it is used. With this comprehensive guide at hand, you can now easily opt for a Marmorino finish of your choice.
---