The Ultimate Mykonos To-do List For 2019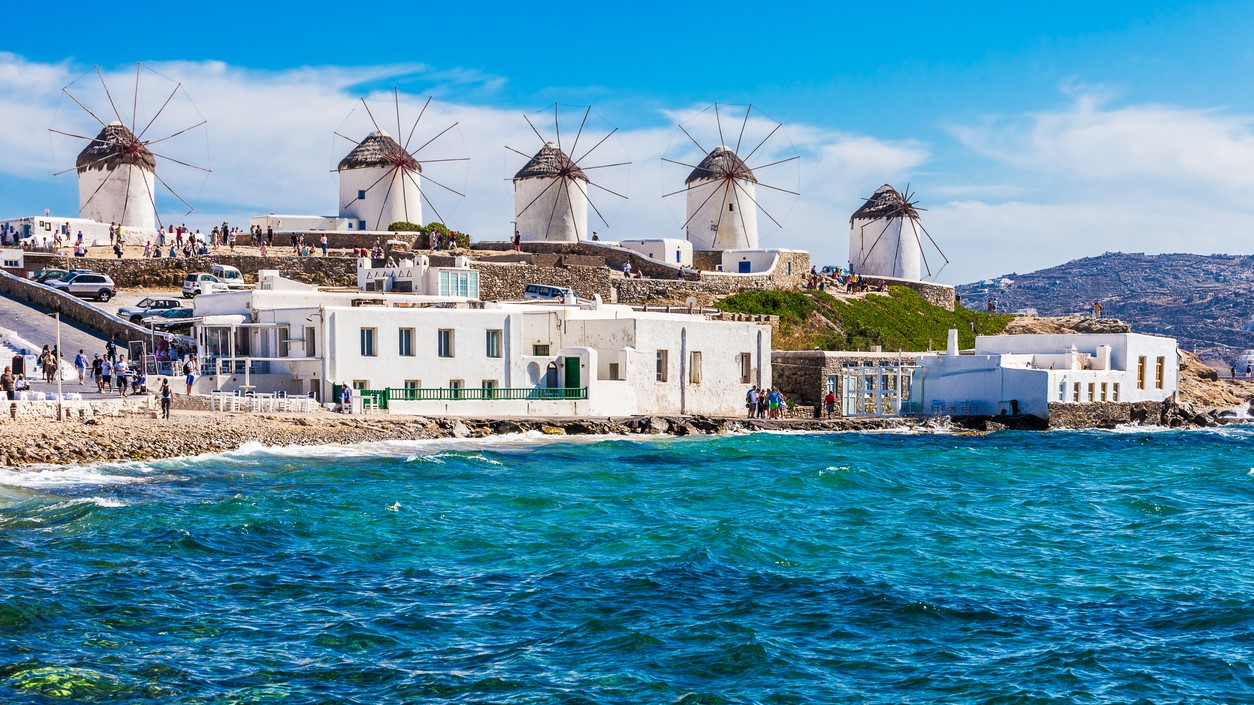 Travelling the world can be extremely fun and many people get the travel bug once they've stepped foot on that new country or island for the first time. For many people, the Greek island of Mykonos is the ultimate travel destination. While this island is known for the hot weather and the beautiful beaches, there is actually a lot more to do here than meets the eye.
Here, we are going to give you some ideas to add to your Mykonos to-do list for 2019 if you are planning on visiting this island this year. Make sure to keep reading to get some ideas on what you shouldn't miss out on in Mykonos.
Luxury Villas
The first stop on our Mykonos to-do list for 2019 is staying in a luxury villa. While this might seem expensive initially, you will find that a lot of Mykonos villas for rent can actually be more cost-effective if you are travelling with a larger group of people. You can browse villas for rental and find the perfect villa within your travel budget. You won't regret staying in a luxury villa when you visit Mykonos as you'll have 24/7 concierge, a private pool, your own kitchen and stunning views. Make sure to add relaxing in a Mykonos villa to your to-do list for 2019.
Little Venice
If you are travelling to Mykonos this year then you need to think about adding a trip to Little Venice to your to-do list. This is an extremely scenic area and comes filled with whitewashed buildings that make this little town so attractive. While this area is filled with bars and restaurants, the main reason to visit is the views of the sunset that you can have here. Little Venice comes from the sixteenth century and the overhanging buildings really are something special.
Paraportiani Church
If you fancy a bit of history while you are on your trip to Mykonos, then you should think about adding Paraportiani Church to your to-do list. While Mykonos is full of around 365 similar churches, this specific church tends to be one of the most photographed churches in the world due to its beauty. You will find this church in Mykonos Town and it is made up of four chapels. Visiting this church will give you a glimpse into Greek architecture and the history of this location.
Delos Island
Next on our list is Delos Island which you might have already heard of as being the birthplace of Greek god Apollo. On this island, you'll find some ancient ruins and lots of history that you won't be able to find elsewhere on the island. You can easily access Delos Island as there are many different boat tours that will take you there daily. The island of Delos is unpopulated, but it was in the past a grand city of the Cyclades. Make sure to take a trip to Delos island and visit the museum that stands on this UNESCO World Heritage Site.
Kalafatis
For those who want to see one of the best beaches on Mykonos, Kalafatis should be at the top of the to-do list. This beach comes with some fine sand and turquoise waters that will help you to relax on this beautiful island. If you are into water sports, then you will love this beach as it can be quite windy and provides the perfect conditions for windsurfing and other sports. Make sure to visit Kalafatis and some of the other beaches on Mykonos for a true Greek island experience.
Archaeological Museum Of Mykonos
The final spot on our to-do list for Mykonos is 2019 is the Archaeological Museum of Mykonos which you can visit when you're there. This museum will provide you with a unique history of Mykonos and the people who lived there. This particular museum is a folk museum and is located inside of a nineteenth-century Mykonos house. You won't want to miss out on getting to grips with Greek history when you visit this museum. Make sure to add a trip to this museum to your to-do list when you are visiting Mykonos this year.
Final Verdict
If you are planning on taking a trip over to the Aegean Sea and visiting Mykonos this year then you should make sure to add some of our ideas to your to-do list. Make sure to spend your free time relaxing in a luxury villa and get out and about to see all of the historic museums. Don't forget to add a trip to Delos island to your list and you will be sure to have a great time. Follow all of our advice and your trip to Mykonos this year should be one to remember.
---