Top 10 Reasons Why Your Business Needs an Attractive Brochure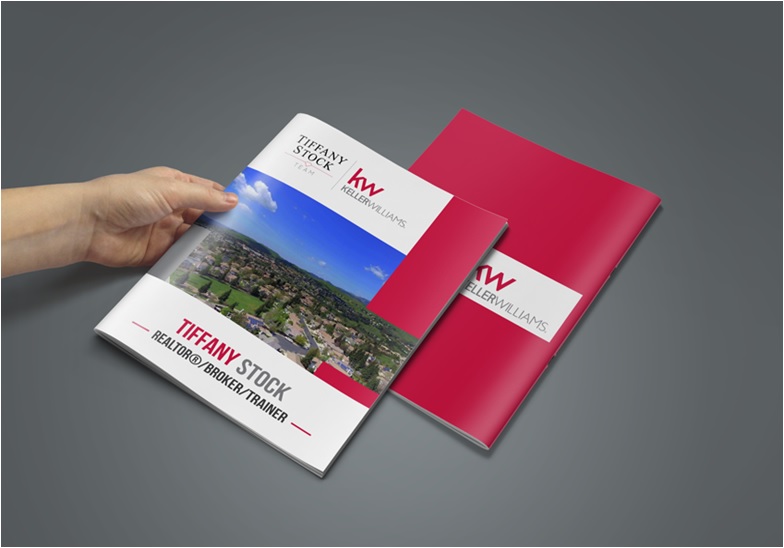 In this technology-driven world where attention spans are short, creating a right impression and getting noticed is a significant achievement of business. Having a great website, building a great brand name on social media platforms, and making yourself easily reachable to customers online has become a top priority in today's businesses arena.
There is no doubt that technology has made it easier for businesses to reach its target audience worldwide. But even today brochures hold immense importance. Brochures are a great marketing tool that provides information about the company's product or services. But the role is not limited to that. It also helps the company in driving people to the business. According to Bentley University:
70% of tourists and visitors pick up business brochures
95% of visitors became aware of business through brochures
83% plan to visit a store they saw in a brochure
These statistics clearly show how brochures are still relevant in today's world. This necessitates businesses to have a compelling brochure design. Many companies fail to make a first impression just because of their lousy brochure design. The job of brochure designer is to design both stylish as well as a cost-effective brochure that can help companies to build brand identity. Every brand has a different purpose and audiences. The designer with his artistic and creative skills designs an impressive brochure to assist brands in winning the loyalty of customers.
Here are the top 10 reasons why your business needs an attractive brochure:
Budget-friendly: Small startups usually have a dedicated budget. They can't spend too much on marketing activities. As compared to other marketing campaigns or literature, brochures are cost-effective. The cost of a brochure depends on various factors such as paper quality, colors, folding techniques, etc. A professional designer can help you in creating cost-effective brochure design. And when the order is in bulk, the price will further go down.
Focused & Consistent Branding: Lack of consistency can hurt the growth of the business. It somewhere creates doubt in the mind of the audience this losing the credibility of the business. Brochures are a great way in building the brand image and maintaining consistency right from the beginning.
Reach Target Audience: There is no doubt that we can reach the target audience through various digital marketing techniques. But because of the huge competition in the market, the chances are that you may fail to catch the attention of the customers. With the help of brochures, you can reach the target audience without getting unnoticed.
Descriptive: Unlike digital ads, brochures are more vivid. In digital ads, you get minimal space and text limit, for instance — on Facebook, for single image ad, you cannot add more than 25 characters in the headline and 125 characters in the description; and for PPC ads, this limit is 30-30-80 characters. But this is not the case with brochures; they offer ample space for the company's as well as product details.
Multiple Distribution Channels: To see any website there is only one way—going online. But when it comes to the brochure, you can distribute it through various channels such as conferences, events, schools, malls, etc. This boosts confidence in the company that their marketing efforts are not getting unnoticed, unlike digital ads. Also, it creates a personal touch with the audience giving them a sense of trust in the company. Some of the best ways to distribute brochures are:
Put it inside the packed box
Display it in the reception area
Distribute it at exhibitions, malls, trade shows, etc.
Tangible Reference Material for Later Use: Unlike other marketing tools, brochures can be used for later reference. For instance, leaving your company's brochures with clients after giving the presentation. The chances are that the client will fold it up and put in the pocket. After a few hours on the way back to his office, the client may pull out your brochure and spends some time reading it. Having an attractive brochure design and providing something useful from it will make your client bring your brochure back and keep it for future reference.
Enduring: As discussed above, customers get to see a lot of different ads of similar products or services in their daily lives. If your brochure is not attractive, you may not be noticed. And if you get noticed, it wouldn't be more than a few seconds. On the contrary, a well-designed and printed brochure is enduring as customers keep it for longer.
Sales tool: Every business has its annual sales target. There comes a time in a year, when it's all about sales only. Salesperson usually used PDFs to show their online material to their prospective clients. There is no doubt that PDFs are essential, but digital brochures prove to be a better solution for customer engagement and brand recognition. With the help of a digital brochure, you can make your sales presentation and proposals more interactive. This gives you the opportunity to generate more leads and stand out in the competition. Apart from this, you can also share the digital brochure via email, website, and social media; making your product exposed to the larger audience.
Perfect for Promotional Offers: Apart from giving information about the company's products or services, you can use brochures for promotional activities too. For example, assuming you're into the perfume business and you put a tear-off product sample while distributing a brochure. This not only gives your customer a trial of your product but also helps the sales team in increasing sales.
Add Credibility: Brochures add credibility by conveying the information about your products or services. It helps in brand building and positioning your business as a legitimate in the minds of customers. Before building any relationship with the company, clients would like to know their portfolio as well.
Conclusion:
Well-designed and printed brochures are a great marketing tool for businesses. This cost-effective published sales literature helps in establishing an instant connection with the target audience. Like a book cover design, brochures too can have a significant impact in drawing the attention of the customers. No doubt, technology has made it easier for businesses to reach out to the target audience worldwide. Instead, printed brochures hold vital importance. Distributed at the end of conferences, meetings, seminars, etc. brochures can act as a silent salesperson for your company.
Author Bio
Anne Carton is a small business consultant, designer and an enthusiast blogger working with Designhill, one of the fastest-growing custom design marketplace. She has authored several blogs, articles and editorials on various topics related to business card maker, book cover design, brochure design, interactive content, concerning design, social media strategies, growth hack strategies, digital marketing and e-commerce.
---