Top 5 Options in Kitchen Benchtops Which You Can Experiment in Your Household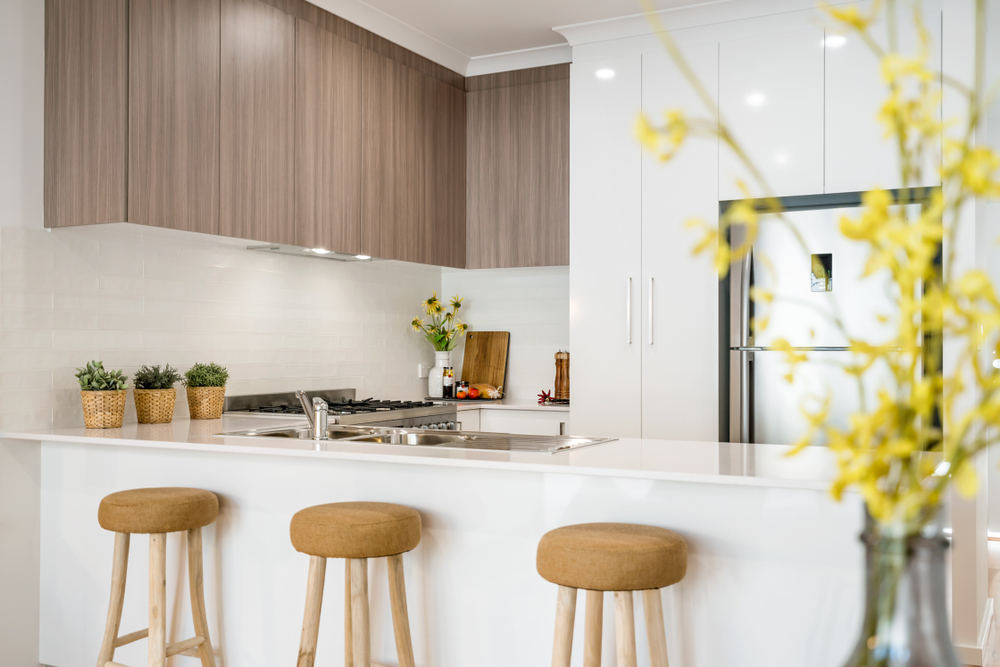 Kitchen benchtops determine the overall looks and appeal of the kitchen. A well-chosen kitchen benchtop can transform the overall look of the kitchen, add more style and functionality. Know one thing that the benchtop is the centrepiece of the kitchen and this holds more truth when you add an island to the design of the kitchen. The style of the benchtop and its color determine the looks of your kitchen. Your kitchen can really become classy and stylish if you are choosy. The kind of material you choose and the properties of the material should be your top priority. If you usually prepare delicious meals for the family, whip up desserts or delicious meals, you must choose a scratch-resistant and durable benchtop. Choose a material which lasts longer.
What Are the Factors to Consider When You Install Kitchen Benchtops?
When installing kitchen benchtops at your kitchen, you have to consider the depth of the kitchen benchtop which should be between 600mm-900mm. Width of the benchtop is again dependent on the available space. Choices in countertop material are varied and if you want a bit of ornamental style, look for metallic finishes.
#1. Ceramic Benchtops Are Affordable Option
Are you in a tight budget looking to upgrade your kitchen? Go for ceramic kitchen benchtop. It is an affordable option, but higher-priced varieties may also be availed. Ceramic tiles also serve as kitchen backsplashes. To match the kitchen elements, you may buy the matching essentials. However, regular cleaning of the ceramic benchtop is required.
#2. Laminate Benchtops Also Make Suitable Options
Laminate is the paper which is treated with resin. It is fused under extremely high temperature and is a popular material option for kitchen benchtops. Lamination is also used on floorings and they appear almost similar. Laminated benchtops can be customised easily, and indeed, there are plenty of color options in it. Laminate benchtop is cheap and an easy-to-replace option. It also appears like natural stone benchtop. They provide a durable work surface and you can choose from simple gray or even biscuit and wooden lookalike surfaces that will work the best for your kitchen.
#3. Timber Benchtops
Kitchen benchtops may be made from wood which is also a popular option. Timber material is the material of choice since the conventional times. You can also have slimmer wood tops or butcher block countertop in your kitchen designed to your specification. Wooden benchtop is an elegant, warm and a long-lasting option. But it has to be coated or treated from time to time.
#4. Recycled Glasses to Be Eco-Friendly
If you want to do your part of work for the environment or planet, you may choose recycled glass countertops. It is best meant for kitchens with a sort of muted design.  Glass is a tough material and the recycled glass is even tougher. Recycled glass does not chip easily and the surface is also non-porous to prevent the seepage of water. However, you should be careful about the usage of the glass sheets here, since soft glass can break due to heat. So you can choose a benchtop made of double layered glass.
#5. Stainless Steel Countertops
Are you looking for a hygienic option in kitchen countertop? The best option would be a stainless steel kitchen countertop. You may add elements of wood, laminate and tile in your kitchen and just go for stainless steel kitchen countertop to add variety.
Natural stone countertop is also a good option in kitchen countertop. It is used by architects since the age-old times. The best part is that you can use the benchtops for multiple purposes including cutting vegetables, keeping some decorative items on them, if you have an adjoining kitchen cum dining space, and you can also use the mantelpiece as a countertop and keep a small hearth underneath.
---