Top 7 Tips to Deal with Stress on Corporate Trips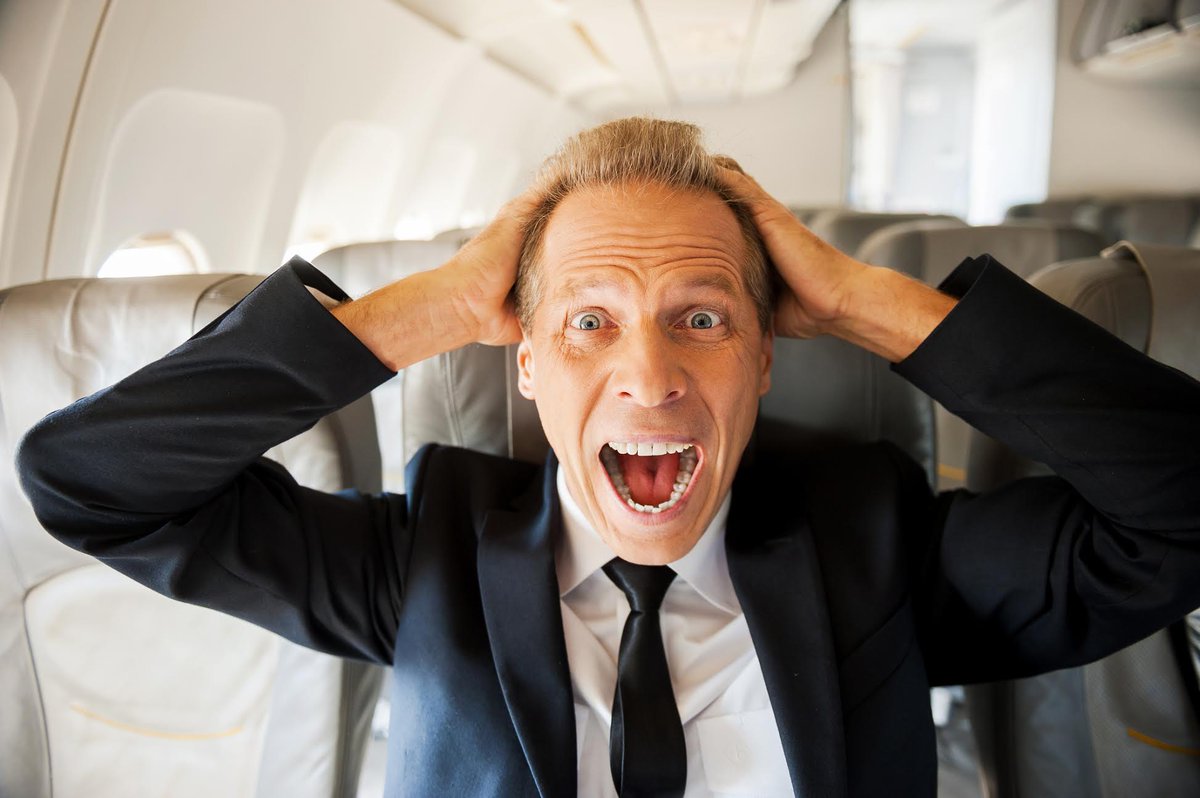 Stress is subjective. Agree or disagree? In layman's term, stress is how people deal with a difficult situation in accordance with their current physical and mental wellbeing. Some stressful situations may not be stressful for others while some walk-in-the-park situations may prove to be extremely mentally draining for other people. It's all in the manner on how you face and go around a negative issue. Nonetheless, a human body still reacts similarly to its stressors. Stress causes hormonal, cardiovascular, respiratory, and nervous system changes. When this happens, our bodies create a "fight-or-flight response" which leads to hyperventilating, anxiety attacks, excessive sweating, rapid breathing, heart palpitations, headaches, fatigue, nausea, teeth grinding, stomach pains, weight fluctuations, and more.
However, when you're always traveling on corporate trips – the stress level can be higher than your usual personal stressful dilemmas. This is because corporate trips not only involve other people who believe and expect a lot from you like your bosses and business partners but also because your entire life and career depend on the success of these corporate trips.
What are the Types and Causes of Stress?
There are actually different types of stress and each classification can pose negative or positive consequences. Like for example, a good stress which one feels ephemerally can be when you're making your motivational speech in front of a crowd or presenting your proposal in front of higher-ups. This is when we usually feel the all-too-familiar butterflies in our stomach. This type of stress comprises positive stressors that can help you and your body get through similar situations next time.
Another type of stress is a bad stress. This involves negative stressors and can cause feelings of worry, anger, fear, or frustration. Over time, this may lead to serious physical or mental conditions. Some examples of the causes of bad stress are being a workaholic, losing a job, being bullied, relationship problems, a family death, school and family problems, and more temporary negative stressors.
The last type is chronic stress. This is when you let these negative emotions linger on for too long that it affects your physical, mental, and emotional health. It becomes chronic when you feel that it's slowly taking over your entire life and day-to-day activities. Some physical signs of chronic stress are:
Insomnia or Hypersomnia
Muscle pains or tension
Severe headaches
Change in sex drive
High blood pressure
Digestive issues
Some emotional signs of chronic stress are:
Lack of motivation
Pessimism
Hostility or Irritability
Aloofness
Moodiness
Anxiety
Restlessness
Depression
Some causes of stress during corporate trips are:
Flight delays
Flight cancellations
Zero or weak Wi-Fi
Language barrier
Getting sick during a business trip
Forgetting important documents
Not getting along with colleagues during the trip
Missing your family
Tight schedules
Business plans not working out no matter how hard you try to
Now, that we know the ins and outs of stress on corporate trips. Without further ado, here are the top 7 tips on how to deal with stress on business trips.
Plan Your Itinerary Days before Your Trip
Jot down your to-do list days before your corporate trip so you'll have time to prepare for the things you'll need. But don't just put all business tasks in your itinerary; business with pleasure never goes wrong. There's always a little time for some sightseeing. Google some nearby tourist spots so you won't waste travel time in case you have the next appointment.
Now You Know What to Pack!
Now that you have everything in your so-called business travel plan – you can now start packing WISELY. Pack only the things that you need. If you're jumping from one hotel to another, carrying a heavy luggage can add a huge burden on your shoulders…literally and figuratively. Pack the essentials, important documents, necessary visual aids, gadgets, stuff for entertainment, and the right clothes for the weather.
Eat Heaps of Fruits and Vegetables
Eating too much unhealthy food can cause you to be lethargic and unproductive. Fruits and vegetables have a lot of nutrients that fuel the body inside and out. And since you'll be always walking back and forth to sites, hotels, or restaurants for luncheons – you need to be healthy enough to endure through the day's business shenanigans.
Sweat It Out Before Taking on the Day
Exercising releases endorphins – the chemicals that are responsible for making a person happy. When you squeeze in a 30-minute exercise early in the morning or before you start your business plans, you'll surely get enough high from endorphins that'll lighten up your mood and definitely leave you in a jolly state. Running for 30 minutes, swimming in the hotel pool, or circuit training will absolutely hack it.
Dress for the Occasion
Whether you're attending a formal gala with your business partners, having a luncheon with the company VVIP, or going to a one-on-one tennis match with a client – you have to dress for the occasion. And always remember that this is still a corporate trip, no skimpy clothes, see-through clothing, or anything that says "unprofessional."
Get Enough Rest and Sleep
Not getting enough rest or sleep can lead to irritability, failure to focus, or unproductivity. Fatigue can also take its toll on the body. The last thing you want during your corporate trip is to feel ill and take a rain check on very important meetings. After all, that is why you traveled all the way from home for, right? Also, your job is at stake here. Don't stay up too late drinking or working or you'll compromise effectivity on the next day. You have to be well-rested the night before.
Go See Amazing Places
Sometimes, it's also good to take a breather from a corporate trip especially when you're staying for a week or so. Dealing with "work stuff" all the time can cause stress and mental overload. Try to get a change of pace and environment, visit beautiful scenic views – if you have time. But come on, you know there's always time for that!
Going on corporate trips don't have to be daunting and draining at the same time. If you know how to balance business and pleasure, then I'm sure you can take on any corporate trip, whenever, wherever!
Author Bio:
Sarah Brooks is a passionate blogger who loves to write about home designs, renewable energy innovations and more. She spends her free time hiking, swimming, camping and spending time with her family. She also blogs at  GeneratorLab which is a site filled with home energy tips and guides.
---