Breath-Taking Travel: Going To India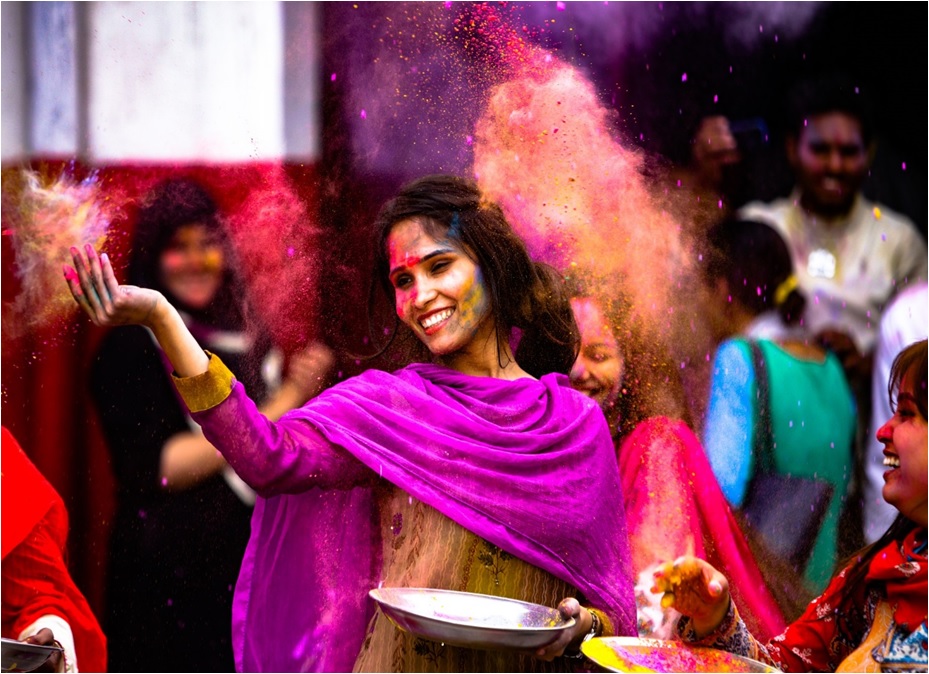 If you're looking for an adventure, a place where you can see so many worlds all in the one space, a place where you can experience a culture thousands of years old, and a thousand cultures, then you need to explore India. Whether you're backpacking for a year or luxuriating on a 5-star tour, there is no way to avoid the magnificence and contrasts that you'll see in this South Asian country.
India: Bhārat Gaṇarājya
India is one of the fastest growing economies in the world. A federal republic nuclear state with one of the largest standing armies in the world, India is a multilingual and multi-ethnic society that blends the more recent signs of British colonization with its ancient history.
With over 100 dialects and distinct languages spoken by over 1.3 billion people, you might be concerned about your ability to communicate, but a vast number of people speak English (particularly in tourist centers), with Hindi being the most dominant languages spoken then Bengali.
Things To See & Do
You could easily spend months exploring India and still only be getting the briefest overview of the culture, the sights, the experiences! If you're planning to travel to India talk to a travel specialist like India Someday to make sure you don't miss anything you want to see. There are definitely a few things that really do need to be on your bucket list. What you'll get to see will depend on how long you have (2 years will still not be enough time to see everything), what you want to experience, what your budget is, and what area you will be based in. You could hop from city to city, stay in one state and explore that thoroughly, or book a tour that takes you to the highlights.
Food
Obviously, you can't go to India and not experience genuine Indian cooking. Although the water is not always safe, so some caution is advised for the less experienced traveler, food is available from street vendors through to high-end restaurants. You can also learn to cook different styles yourself. The type of food available will often be dependent on the dominant culture where you are based and changes as you travel around. A small sampling of the variety you can enjoy includes:
Northern India – The Punjab region is home to tandoori cooking with popular favorites like chicken makhni and chicken tikka masala.
Delhi – Influenced by both Punjabi and British cuisine, you'll find flatbreads, kababs, kulfi (ice cream) alongside sandwiches.
Gujarat – Heavily vegetarian with lots of fruits included.
Haryana – An area with a large number of cattle the food is very dairy based.
Kerala – A coastal region so of course fish forms the basis of its rice curry dishes.
Sights
Taj Mahal
Agra
Perhaps one of the most famous attractions in India, the Taj Mahal is an ivory-white marble mausoleum that is considered to be one of the best examples of Mughal architecture. Truly breath-taking. A note though, it is closed on Fridays. https://www.tajmahal.gov.in/faq_taj.html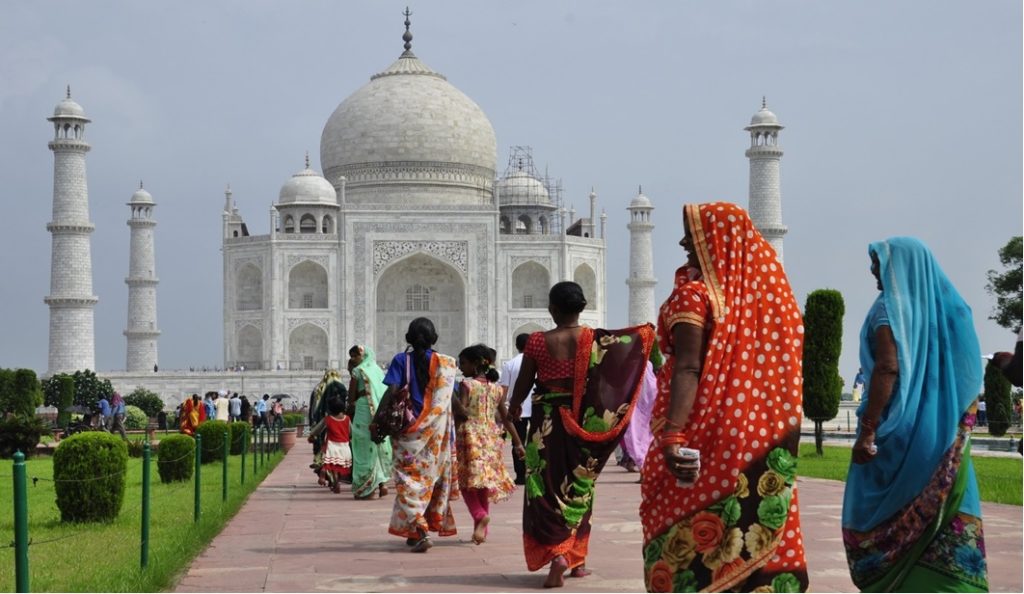 Gurudwara Bangla Sahib
New Delhi

Sikh house of worship, this historical wonder is an awe-inspiring experience
Malshej Ghats
Maharashtra/Pune

A mountain pass with spectacular views, waterfalls and animals
Swaminarayan Akshardham
New Delhi

More than a Hindu temple Akshardham is a center for Indian society displaying traditional Hindu culture and spirituality as well as being a magnificent example of architecture.
Wonderla Amusement Park
Bengaluru

Yes, it's a water-themed amusement park, possibly not what you'd think of when you first think of India – but India is really a country of endless surprises.
Gateway of India
Mumbai

This grand arch has become a major tourist destination and you will be thrilled with the color and excitement from street vendors
Elefantastic 
Jaipur

This amazing rehabilitation center that houses and cares for Asian elephants. As a former Elephant Rider at the Amber Palace, the owner wanted to show people how amazing these creatures are, and how they have looked after.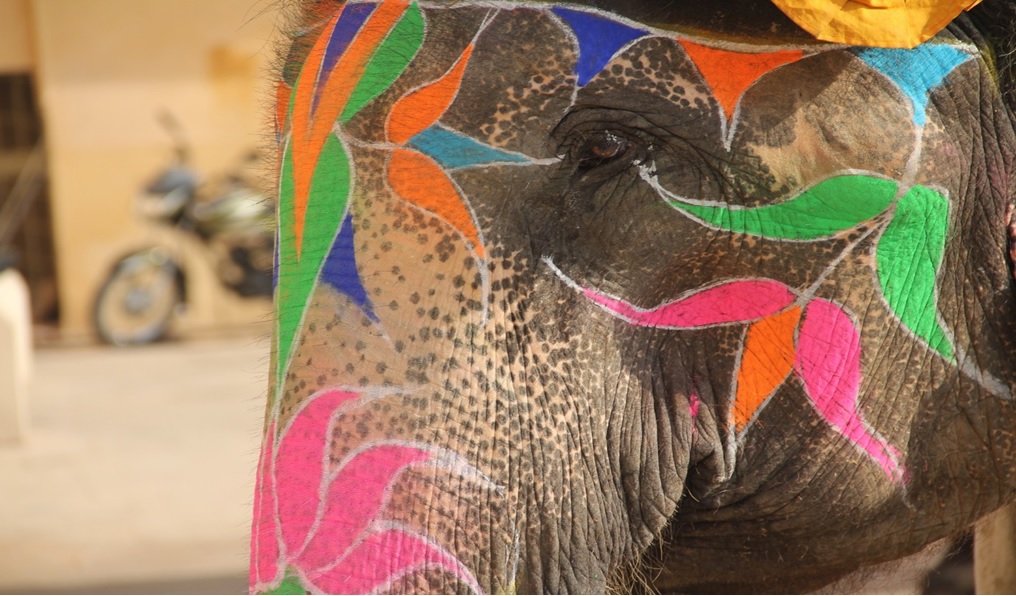 Budgeting
India has a reputation for being a wonderful inexpensive place to visit, particularly for Americans with a great exchange rate. However, like anywhere, there is a range of pricing options and you can travel as a backpacker or do five-star luxury. If you look online, India Someday will give great advice as to what you should budget to get the Indian experience of your dreams. India is an incredibly economically diverse country and as such has a huge range of experiences for every budget.
Backpackers
Up to USD$50 a day.
You'll be staying in hostels, catching the inexpensive buses and trains, eating delicious street food (and the odd restaurant of course), and really experiencing Indian culture. If you're a student, take your student ID as many of the tourist sites offer discounts to students (yes, even foreign students).
Comfort Traveler
Up to USD$90 per day
You'll be staying at boutique hotels or getting a great emersion in Indian culture by enjoying a homestay experience. This budget allows you to upgrade train cabins, enjoy the odd chauffeur-driven car rides and cut travel time by exploring India from the sky and booking a few internal flights. India is not a small country, for example, travelling from New Deli to Mumbai by car would take around 24hours of driving time. With this budget, you'll also be able to enjoy a few of the amazing activities available in India – enjoy a camel trek, spend a few hours at a Krishna Cooking Workshop (or the other range of cooking workshops available), learn to dance Bollywood style or experience yoga in the traditional style.
Luxurious India
Up to USD$145 per day
With luxurious hotels and resorts, airconditioned vehicles and regular internal flights you can relax in the utmost comfort on your Indian holiday. The food is one of the most memorable experiences in India, and most cities offer authentic gourmet dining options to appeal to even the most particular pallet or the most sensitive of digestions. With this budget, you'll be able to explore some amazing sights and meet some fascinating characters. Hire a tour guide to really get the most out of your experience (and their experience) or look at using a firm to arrange a tour before you leave. You might even find yourself invited to an Indian wedding, which is an experience to not to miss if you get given the opportunity. You could even learn to surf while you're in India!
---