Unbox LG Appliance's Shopping on No Cost EMI this Diwali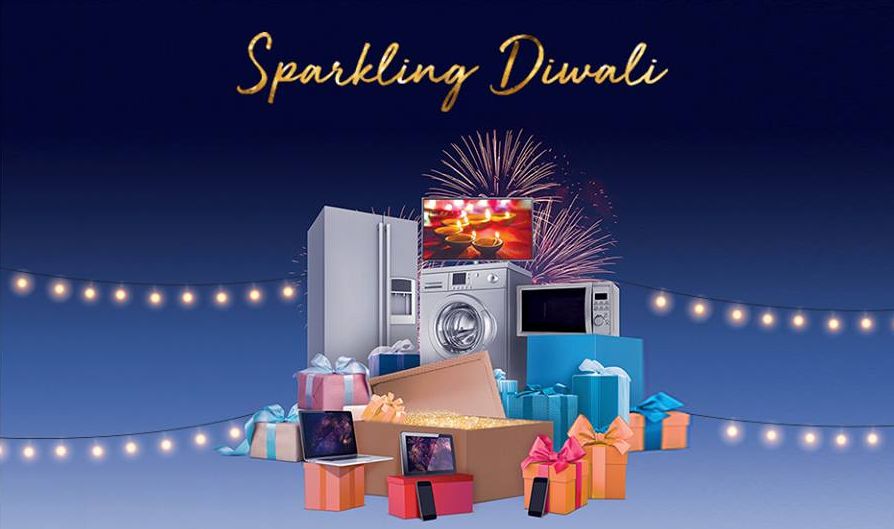 Diwali is the perfect time to meet your loved ones, make merry, and eat lots of sweets. It is, of course, a time to indulge in limitless shopping for home appliances, clothes, and a whole lot more products.
However, if you are thinking of buying some quality LG appliances such as LG AC, LG TV and LG refrigerator this Diwali, you can get it even more affordable with Bajaj Finserv. With Bajaj Finserv's No Cost EMI facility, you can pocket huge savings on a wide range of LG appliances.
Bajaj Finserv EMI Network offers some sizzling discount, deals and more on LG appliances and a wide range of products on No Cost EMIs and easy EMIs.
If you are ready to buy quality LG appliances, let us help you ease out your shopping by enlisting some LG appliances that will make it easy for you to pick and shop.
All set to know more? Let's begin:
LG 190 L Direct Cool single door 4 star refrigerator
The refrigerators from the house of LG are also world-class as they deliver power-packed performance. If you have a small family of 2-4 people, you can buy LG 190 L Direct Cool single door 4-star fridge. Some of the key features of this LG refrigerator are:
190-litre capacity
Smart inverter compressor for a super silent operation
4 star rating on the fridge to help you enjoy savings up to 45%
Direct Cool technology: economical, consumes less electricity with manual defrosting option
Smart connect helps in connecting your fridge to the home inverter to keep your food fresh and chilled even during power cuts
Stabilizer free operation
Moist balance crisper
Toughened glass shelves
Anti-bacterial gasket
You can buy this LG refrigerator on EMI this Diwali and pay no interest on it to lap up greater savings without poking a hole in your pockets.

LG 1.5 ton 3 star BEE rating 2018 inverter AC
LG is a household name in the Indian electronics and home appliance market, and its air conditioners are quality products that you can buy this Diwali. The top LG AC on EMI that you can buy is the LG 1.5 ton 3 star BEE rating 2018 inverter AC. Some of the features of this LG AC are:
1.5-ton capacity
3 star rating for energy savings up to 15%
Auto restart: forget manually resetting the settings after power-cut
Copper: best in class cooling with issue-free maintenance
Sleep mode: The mode adjusts the temperature automatically to help to have a peaceful sleeping all night
Buying an AC means shelling out more and to manage the payment of the AC price in one go, you can buy this LG AC on EMI and enjoy savings.
LG Smart 80cm (32-inch) HD Ready LED Smart TV
LG has been a market leader in TV technologies ever since colour TV days, and it's leading the pack in the Indian market with its class range of LED Smart TVs. One of the LG TVs that you can buy this Diwali is the LG 32-inch HD Ready LED Smart TV. Some of the main specs of this LG TV include:
20 W speaker output
1366 x 768 HD Ready – lets you enjoy the great picture quality
60 Hz: standard refresh rate for blur-free picture quality
2 HDMI ports for consoles and set top box
1 USB port to enjoy content/media from USB drives
If you want to buy and install this LG TV on EMI this Diwali, you can spread its cost into lower EMIs and pay no interest charges at all, leading to huge savings.
Make way for quality LG appliances this Diwali at No Cost EMI
You are now aware of some of the quality LG products from the AC, Smart TV and refrigerator categories. If you are thinking of buying all or any of these during this festive season but have some budget constraints, you can still do that without breaking the bank.
Yes, be it LG fridges, air conditioners, smart LED TVs and a host of other quality LG appliances, you can buy all at No Cost EMI facility.
By using the No Cost EMI facility, you get the freedom to divide the cost of your products over a convenient tenor and pay in easy EMIs.
The biggest benefit of buying LG TV on EMI is that you need not pay any interest charges unlike your credit card EMIs. Like this, you need not hurt your budget this Diwali and yet make savings.
To begin shopping on No Cost EMI, you can swipe your EMI Network Card at a partner store and finish your Diwali shopping.
---