Unusual Fairy Tale Places For Weddings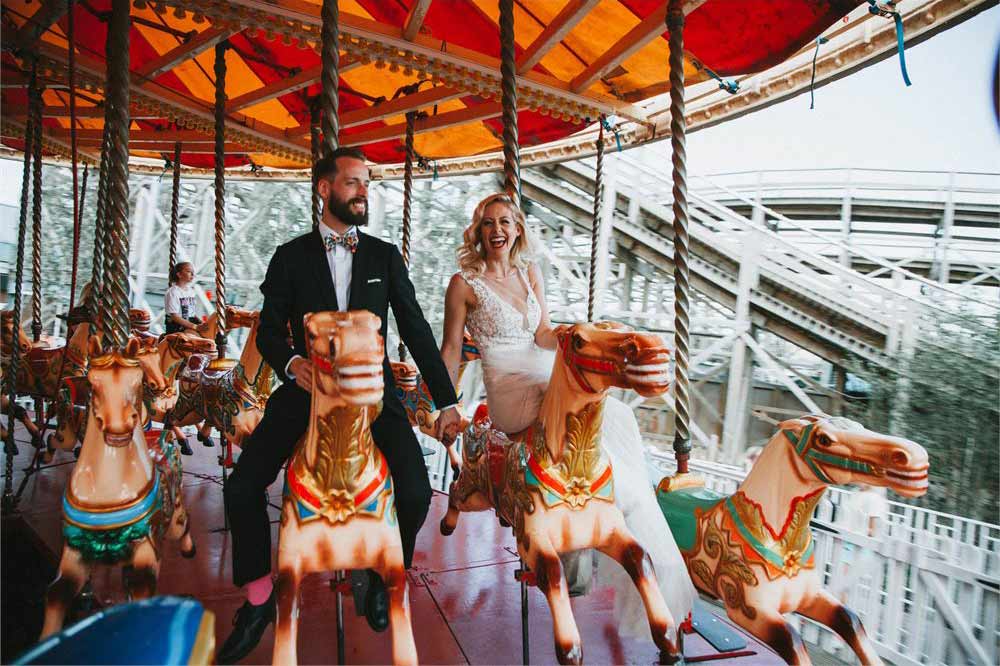 One of the best days of anyone's life is surely their wedding. Though that statement is true, it's also one of the most stressful ones because you need to make sure everything goes smoothly. You can do this by preparing in advance and writing everything down, but no such list will help you pick out the most important thing- the location. The place you get married at is going to be the place you remember for the rest of your life. That's why you should pick a real and unique fairy tale place to be united with your love as one.
1. Enjoy a beautiful and relaxing ceremony in Niseko
Who said weddings needed to be stressful? Niseko, Japan, will offer you a memorable ceremony while putting you completely at ease. There is a winter resort you can rent out for your guests and you to freely enjoy. Hire a little bit of extra staff, and watch everything unfold perfectly, without having to stress.
After all, this is your wedding and you should enjoy it more than anyone else. Here, you'll be a true princess and prince, with the venue as your castle. A destination wedding is a great adventure for any couple and will make you feel more special than anything else. This is especially true for destination weddings in Japan due to their sense of tradition, the ability to throw an amazing ceremony, and accompanying remarkable scenery.
2. A romantic union in Seattle
Fairy tales are the most romantic stories you'll read, and they're usually the grounds for ideal romances. If you aim to make your wedding as romantic as possible, you should have it in Seattle. This is by far the dreamiest venue with decorations you'd previously thought you'd only see in children's storybooks. A picture-perfect ceremony is just a step away for you and your future spouse.
You can be sure your guests will be misty-eyed during the whole ceremony, as the venue leaves even those least emotional in tears. No one can resist the purity and splendour of such a fairy tale wedding. It shows only the best of your love and sets a calming tone for the beginning of the rest of your life.
3. Discover your passions in Hokkaido
If it's passion and fiery nature that best describes your love, consider getting married in Hokkaido, Japan. Not only will you have a beautiful destination wedding, but you'll also discover the charms of Hokkaido while letting everyone see how passionate you are.
After all, this is the city of food prepared with gusto, along with the dessert, with the scenery lighting up sparks inside due to its indescribable beauty. Even if you wouldn't say your romance was filled with passion, you'll soon discover that here, that just isn't possible. You'll fall in love with Japan and your spouse all over again, just by stepping out of a familiar environment and enjoying something new.
4. Relive your childhood dreams in Washington
Every child has wanted their own tree house, but have you ever thought how amazing it would be to get married in one? For those whose inner child is still alive and very much active, the Treehouse Point in Issaquah, Washington is the ideal destination.
You and your loved one will get to enjoy a whole day filled with laughter and childlike joy, while immersing in the beauties of untouched nature, among the craftiest makings of humankind- the tree houses. It'll surely be an unforgettable day for both you and your guests.
5. A snowy and magical ceremony in Kyoto
Japan is famous for a lot of things like the food, unique culture, and mesmerizing scenery, but few people know the beauties of it covered in snow. One way to guarantee a memorable wedding that resembles that from a fairy tale is to have a winter ceremony in Kyoto.
Not only will you be immersed in a different and interesting culture, but you'll look like a beautiful and traditional Japanese couple as if you've really stepped out of a storybook. On top of that, nothing's stopping you from booking a romantic snow tour and enjoying everything the Japanese winter has to offer for your honeymoon.
6. A stunning wedding with a fairytale view in California
There's nothing better than holding your wedding in a location with a breathtaking view. In that spirit, the hills of Malibu, California, might be perfect for you and your loved one. You'll be surrounded by beautiful green scenery, in unspoiled nature.
The venue could be used as a symbol of your love: unblemished, wild, and ever-growing despite what life throws at you. Of course, the reception doesn't have to be held outside, in the same place. These hills are a magnificent spot for the ceremony, but perhaps it's more appropriate to move the reception into a beautiful restaurant located on those same hills. This way, you and your guests can still enjoy the fresh air, but be a little bit more comfortable.
Conclusion
As you can see, there are many places which hold the magic of fairy tales in them. Choosing any of them guarantees an unforgettable day you will cherish for the rest of your life. Not to mention how good the photographs would be. If you and your future spouse choose to wear really classy attire, you can truly bring the fairy tales you grew up with to life. Nothing's stopping you from living in that world, at least for this one day. So be sure to enjoy and make the most of it.
---