What To Look For When Buying Your First Quad Bike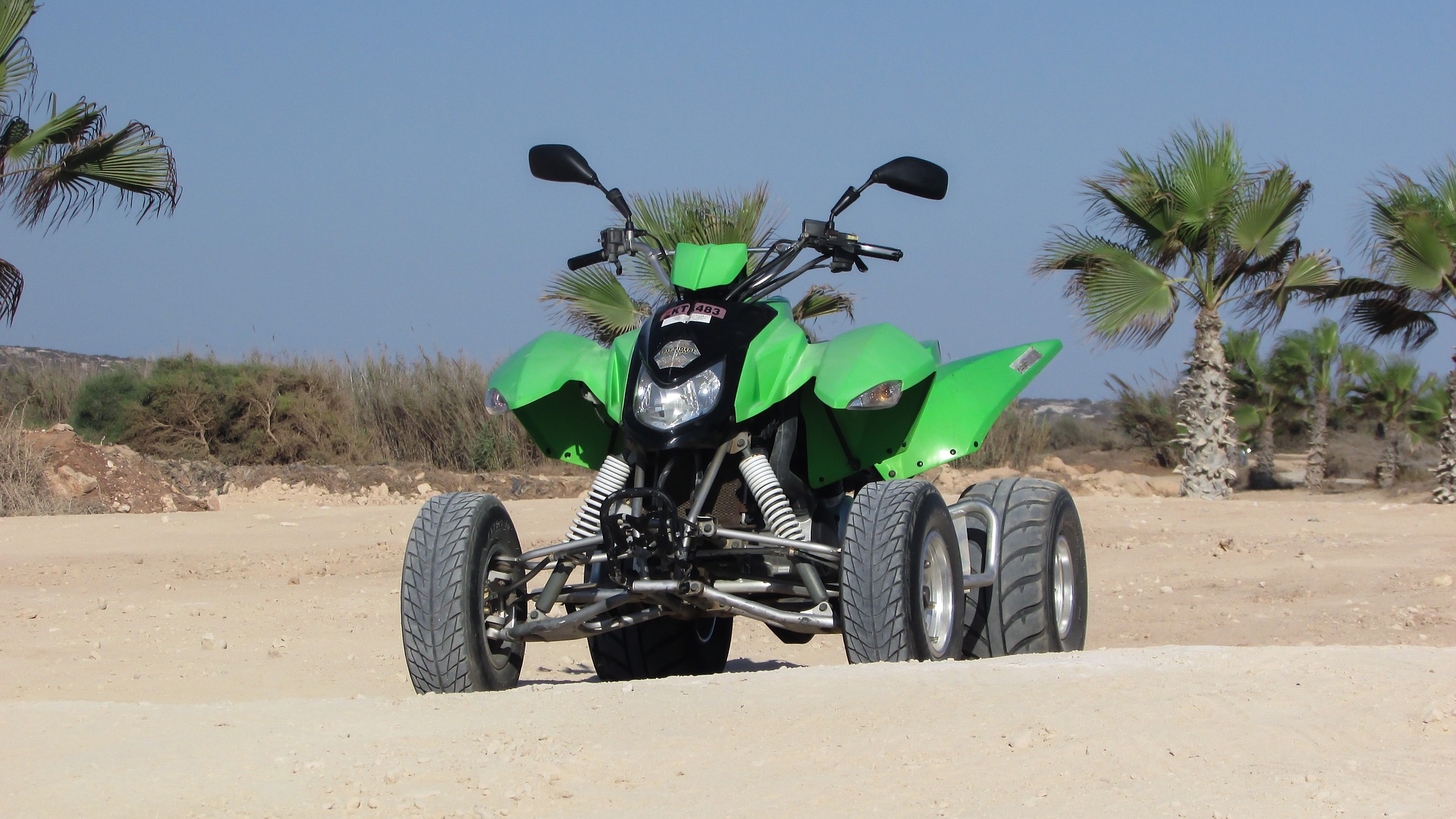 Fantastic! You have finally decided to get yourself a quad! However, much like buying your first car, there are things that you need to look out for and need to be aware of when making your purchase. There are a number of different kinds of quads out there in all different sizes and at all different prices and so it can be hard to figure out which one is the best buy for you. Here are some essential tips on buying your first quad bike in the UK.
Do Your Research – The internet is your friend here. Research and look at all the different kinds of quads that there are and join some of the many quad forums out there which can give you excellent advice. Some participants in the forums were newbies at some point and they can give advice that you won't find elsewhere. Talking to a quad dealer can be difficult if you don't know what you are talking about and so getting some knowledge before you begin shopping is a great idea.
Figure Out What You Really Need – We all know what we would like when we buy our first quad, but you need to figure out what exactly that you will need. There is no point in buying the top of the range model if you are never going to get the use out of it and the engine may be too big and powerful for a beginner. Think of the brand that you want and compare it to the cheaper and more expensive models. Sometimes one machine can be exactly the same as another one that is more expensive. For tips on choosing the right quad for you, check out articles available online.
Understand Your Salesman – As mentioned, going in to haggle and deal with an experienced salesman without any knowledge of what you are doing is a bad decision. Learn about all the different models and what they can do. The salesman is there to take care of you but he is probably on some kind of commission and will try to sell you the model that is best for you but also best for him. If you are armed with knowledge then they will respect you more and treat you better.
Set Your Budget and Stick to it – Figure out exactly what you have to spend and what you can actually afford. If you are finding that your local dealer is a little out of your cash price range maybe have a look elsewhere. There are quad bikes for sale with finance online and they will be more than happy to deal with you and get you the quad bike that you have always wanted. Figure out the monthly payments and make sure you can afford it before making a financial commitment.
Getting your first quad bike can be really exciting and if you do your homework, it can be a great experience. Go in with your eyes wide open and be prepared to negotiate and you will be fine.
---