Which is the Best Country to Study Abroad? – Germany or France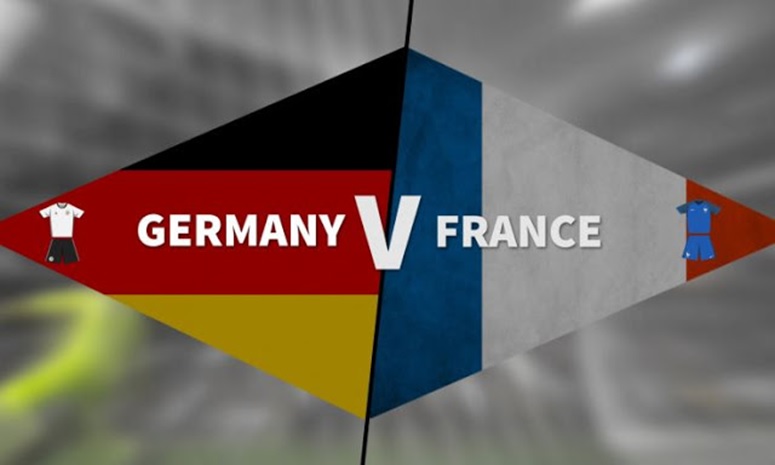 Studying abroad is a highly tough decision to make especially when it comes to Europe. It is because of the vast number of countries and the large of universities that are ranked among the top colleges in the world. It is particularly hard because studying in Germany or France brings with it a horde of positive experiences. It translates directly into great career opportunities.
Universities in Germany or France have their own differences. But there also are universities of great repute. Therefore, the question that begs the answer is which one to study in Germany or France. The answer is highly subjective and based on individual wants. However, one can narrow them down to a few countable parameters.
Those are the quality of education, prospects after education, political and social scenario. Then there is exposure during education, cost of living, affordability of the education, and stringency of the requirements.
Education and Language
To base the order of preference on which country is better basing on which one offers the cheaper education is the wrong way to proceed. The figure differs by marginal amounts when both of them offer the education at free-of-cost to students. The important thing is how students would fare if those conditions were removed.
One of the primary conditions for free education in both these countries is that you learn their language. But, in case you do not want to, Universities in Germany offers more English courses than universities in France do. In this way, Germany has a wider exposure. It is because students from non-German or European background would throng to Germany because of the larger number of its courses.
Germany is also famous for its Engineering and Management courses. It means that one can find students by dozens of these courses. This is not entirely unsubstantiated either. The industries in Germany, as well as the placements, stand testimony to the strength of German university to economic transition.
Student Diversity and Lifestyle
Universities in Germany have a broader perspective when it comes to welcoming international students. That being said, France has a greater diversity of student population. Some argue that it is because of the hip culture and the lifestyle prevalent in France. The most prevalent argument is that France offers a lot of student-friendly activities. There are a lot of fests, gourmet feasts, sights etc.
While German is more for the industry-oriented it is for students who wish for corporate exposure, oriented towards work-life and great career opportunities. That being said, Germany is not a country void of student-regarded divinity. It is still attractive to everyone, but much more career-oriented.
Lifestyle and Courses
Universities in Germany also offers a larger number of English courses than the universities in France do. This is one of the tipping factors that affect one's decisions while picking a country to study in. German courses too, focus less on classroom teaching, and more on practical experience and exposure. This is one of the reasons that the visibility is higher in German universities.
French universities, on the other hand, focus more on the academic aspect of prepping students up in the world of academics. In a way, it gives them an experience that's the best of both worlds- pure academics and practical experience. Students studying in French universities travel all over Europe for internships and other traineeships.
Life in France also has a lot of events, fests etc. and this helps students network that will eventually transform into business contacts. Germany, on the other hand, has lesser fests and events. It instead presents an almost equal number of opportunities for professional networking.
Housing Facilities
Housing for your study abroad in Germany is usually relatively cheaper than education in France. This is partly because students studying in universities in Germany do not really stay on-campus. On campus, accommodations are by far and less quite less. This is also because university accommodations are quite limited in number.
This also serves an extremely practical purpose because, for students studying in Germany, accommodations are not only locations for them to stay in. It is a point of primary networking, points of primary activity, as well as other activities that they do as students. Universities in France on the other hand deal with this concept in an entirely different manner.
Accommodation in France is only meant for sleeping. For every other form of activity, students typically spend their time outdoors. Therefore, the designated spots for each activity like studying, hanging out, eating, networking need not necessarily overlap. Because of this, university accommodation is something that students regard as something absolutely. It is a place for resting for bonds made usually outside the accommodation.
Work-life:
Germans have a better work-life balance than the French does. Therefore, you can understand that this can trickle down to the universities in Germany. While Germany and France offer similar work hours, that is about 20 hours a week off campus, the rules beyond that are different. In France, you cannot work more than 964 hours a year, at a gross minimum wage of about 9 Euros an hour.
While in Germany, you cannot work more than 120 full days or 240 half days. This is to ensure that your academics don't get affected. All said and done, the options are really subjective. There really is no single judgment parameter that one can base one's decisions upon. In several of the parameters, France and Germany rank quite close together.
It really is a question of which way one wants their career to go and in what ways one wants to take it there. As far as resume building is concerned, both countries offer equal opportunities, although along slightly different directions.
---
---