Why You Must Use Credit Cards Instead of Debit Cards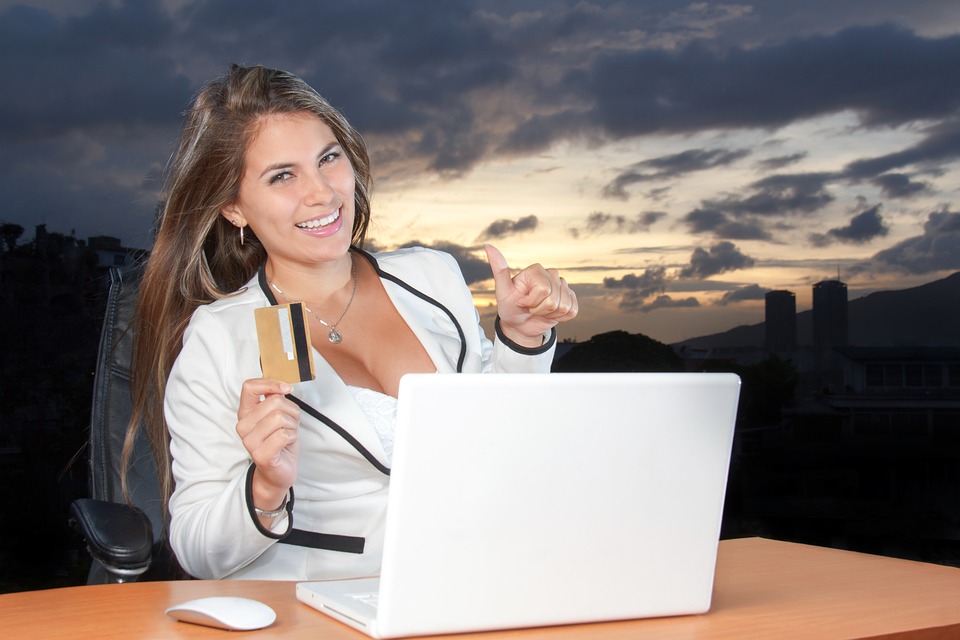 As of January 2018, there are more than 846 million debit card holders in India. On the other hand, the number of credit card holders stand at around 36 million.
Debit cards are a medium to utilise your own money from your account. They can be used for ATM cash withdrawal, online and offline shopping, etc. On the other hand, rbl credit cards are a form of unsecured loan that come with various benefits that debit cards lack.
A credit card comes with a pre-set limit that can be used to make purchases, pay bills, or even withdraw cash from ATMs. Lenders provide a window of up to 45 days to repay the utilised amount. If repayment is done within the due date, there are no extra charges levied upon the utilisation. However, failure of timely repayments may incur hefty penalties and attract high interests of the outstanding dues.
However, credit cards come with extensive features and benefits that make them an instant hit for making transactions.
Some features that credit cards provide which are not present with debit cards include:
Cardholders can earn reward points with every transaction they make. Usually, credit card companies provide 1 point for every Rs. 100 customers spent. These rewards points may vary with different transactions.
Accumulated reward points can be redeemed for cashbacks, coupons, and vouchers. These can then be used to make future purchases.
Avail cards depending on spending habits
Financial institutions have tailor-made credit cards that cater to specific spending habits of people.
Individuals who travel by air frequently can opt for airline credit cards. These cards provide rewards for every ticket purchased, or travel bookings done. These reward points can then be redeemed for getting discounts on future flight tickets. Such credit cards also provide complimentary lounge access, free upgrade to business class, concierge services, and accelerated miles while booking specific tickets.
Likewise, those who have high fuel requirement can go for a fuel credit card. These cards provide wavier of the fuel surcharge.
Some companies provide reward points as welcome bonus when an individual applies for a card. Applicants get these reward points without making any transaction.
A significant difference between credit card and debit card is international shopping. Credit cards allow a holder to shop anywhere across the globe. Some companies may charge an additional fee for such transactions.
High security
Credit cards come with more robust security features as compared to debit cards. Customers can apply for a chargeback, in case their card has been used for making any unauthorised payment.
EMI purchasing
Another difference between credit card and debit card is that the former enables customers to buy products on EMIs. Rather than paying the entire amount at once, consumers can pay it in affordable monthly instalments.
Some financial institutions even provide the option of No Cost EMI where the individuals only have to pay for the product in EMIs without any interest.
Some companies offer credit card holders the option to withdraw cash from ATMs. The latter can avail this feature without paying any additional interest.
The Bajaj Finserv RBL Bank SuperCard offers cardholders an interest-free emergency loan for a period of up to 90 days. Debit cards, on the other hand, don't provide such a feature.
Bajaj Finserv also provides pre-approved offers with their credit cards. Pre-approved offers make the process of availing finance less time-consuming by making it simplistic. These offers also come with personal loans, home loans, business loans, and several other financial products.
Last but not the least, another difference between credit card and debit card is that the former helps to improve one's credit score. Individuals who have low or zero credit score often avail credit cards to increase it.
Paying the bills in time, keeping the credit utilisation within 30% of the limit, paying the total due amount, and regularly using the card will influence the score positively. A high credit score will ease the process of availing future loans.
Hence, a credit card is more beneficial than a debit card for making transactions.
Author Bio:
Gaurav khanna is an entrepreneur, digital marketer & writer. You can find Gaurav on Linkedin
---