6 Awesome Reasons to Visit Bali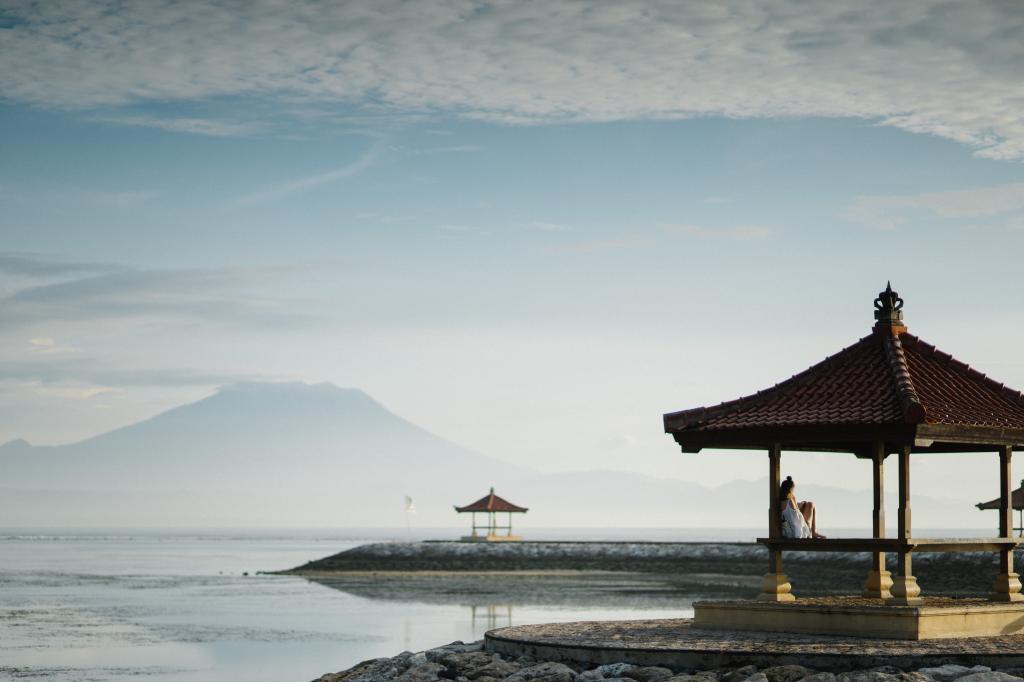 Everyone has heard of Bali. This cluster of islands in Indonesia is a favorite tourist spot due to its beautiful nature and rich offer of activities. And you can basically find here everything you need to a perfect vacation, from Zen retreats to partying at the beaches.
So, if you wonder where to go for your next holiday, check out these awesome reasons to visit Bali which represent these Indonesian islands in a nutshell.
1. Have a hike to the waterfalls
Since Bali has astounding natural beauties, that is one of the awesome reasons to go on a hike to the waterfalls. Sekumpul Waterfall is not only a gorgeous site but also a sacred spot which is located in the lush valley. You can swim in its pools and thus rest after a bit challenging hike to get there.
On the other hand, many believe that the prettiest waterfalls on the islands are at Munduk. They are situated by the Tamblingan Lake and to get there you have to hike through orchid fields and pass local markets. And, finally, Gitgit Waterfall between Denpasar and Singaraja will have you going over a small trail by the coffee plantations and rich forest.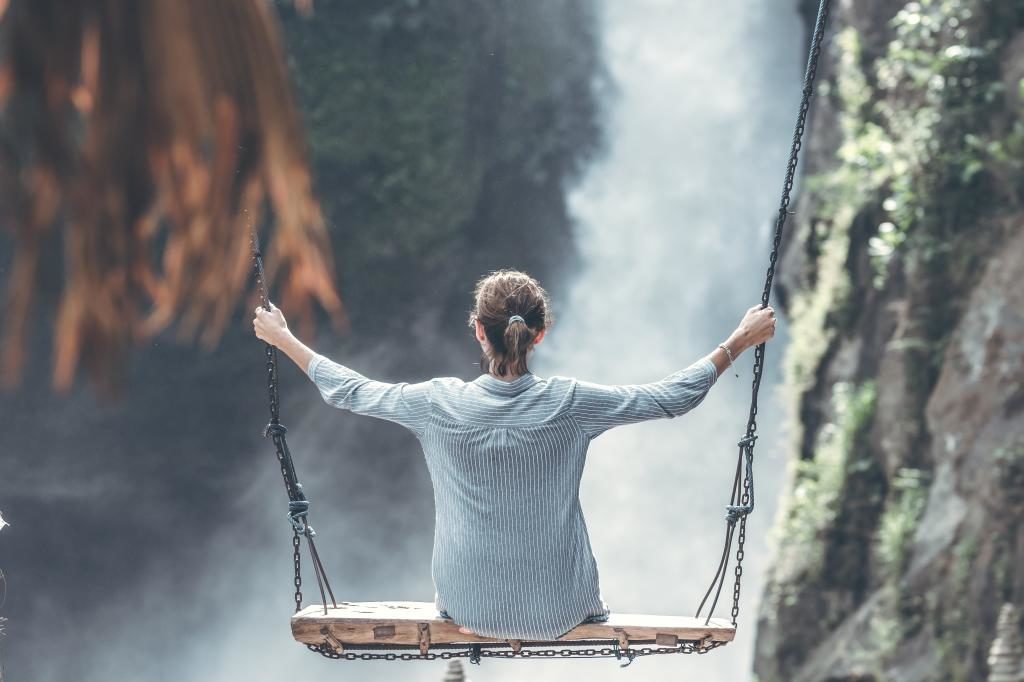 2. Experience amazing marine life with snorkeling and diving
Those who look for a peaceful spot in Bali to avoid the big crowds go to Amed. This is a group of villages by the sea where people come to snorkel and dive. On the south coast of Bali, Nusa Lembongan offers amazing spots for observing tropical fish and corals as well as other flora and fauna.
Wreck diving at Tulamben will give you a unique experience to see USAT Liberty a ship that sunk during The World War II. Padang Bai is the most famous diving spot in Bali with seven sites you have to reach by boat. Here you will see a lot of wonderful underwater creatures like pygmy seahorses, blue-ringed octopus, turtles and, on occasion, sharks.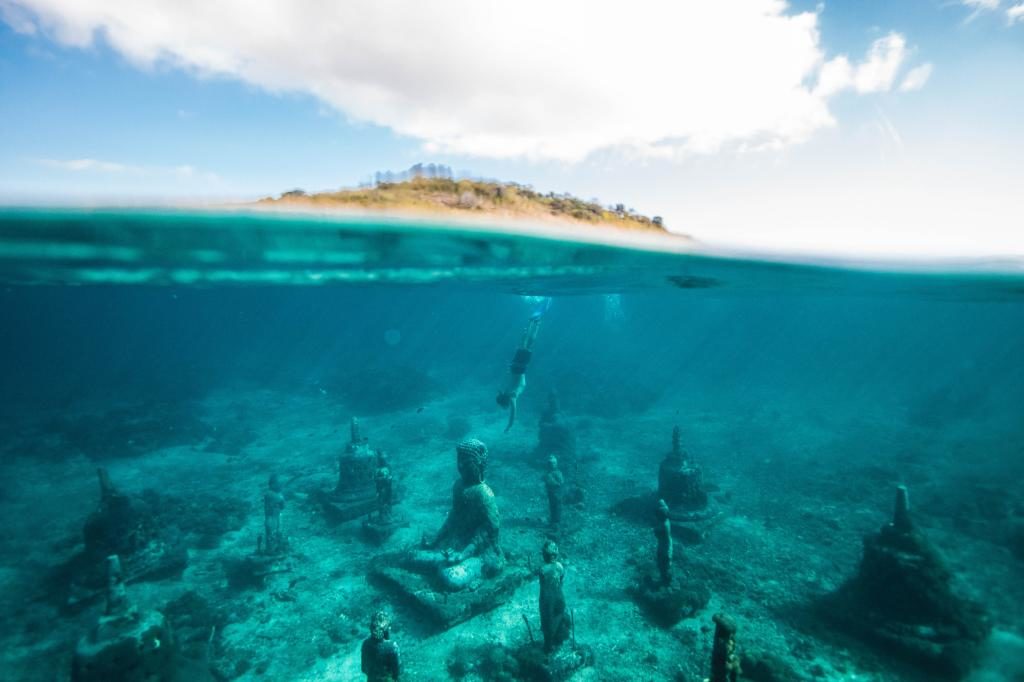 3. Visit some of the many temples
Temples in Bali offer not only remarkable sights but also will tell you more about the Balinese culture. The most famous one among them is Tanah Lot Temple which is located on a rock overlooking the ocean. In Ubud, you will find Monkey Forest, a Hindu temple which is a home to over 500 monkeys so the whole area is categorized as a nature reserve.
If you want to swim in the sacred waters, visit Tirta Empul a temple with several pools and beautiful architecture. Also, Uluwatu Temple constructed on the cliff 70 meters above sea level offers spectacular views and famous Balinese dance shows. People like to come here in the evening since the sunset from the cliff is a memorable moment.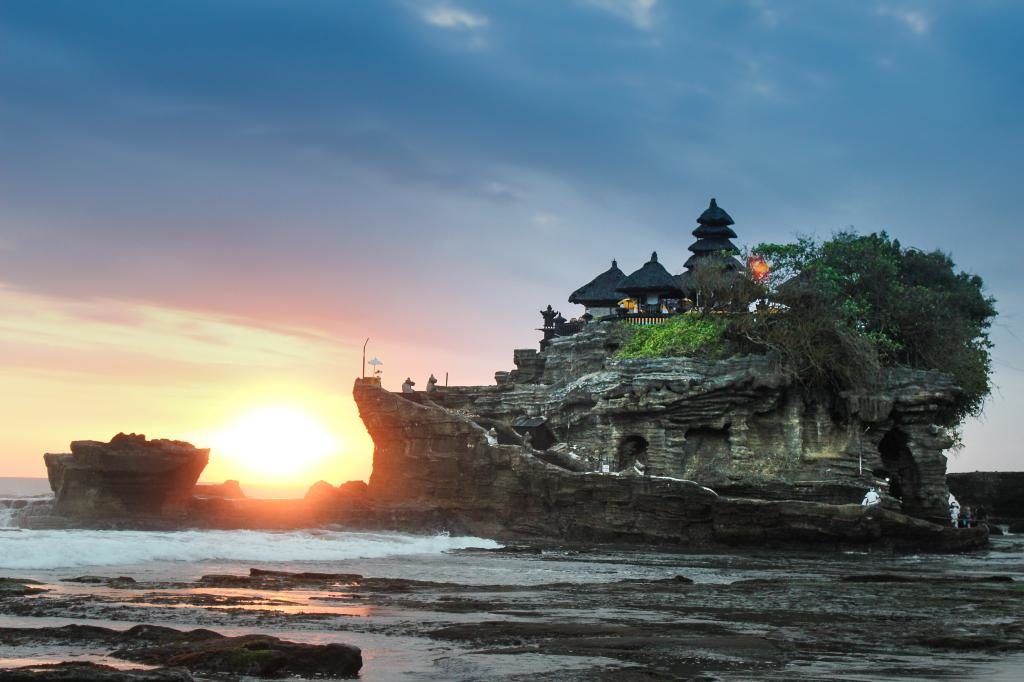 4. Taste traditional Balinese cuisine
Balinese cuisine is not only tasty but full of healthy and fresh ingredients which originate from the region. A big delicacy is a seafood and the best one is definitely in Sanur a peaceful town on the southeast. You can choose one of the accommodations there like Bali Villa Escapes and enjoy the cuisine at many restaurants there regularly during your stay.
Alchemy Café in Ubud is a perfect spot for vegans and those practicing a healthy lifestyle. Besides the raw food, there is also a raw chocolate factory adjacent to the café and all dishes are made from local ingredients. However, a traditional Babi Guling is the most famous dish in Bali and if you like pork then you will enjoy this signature Balinese food.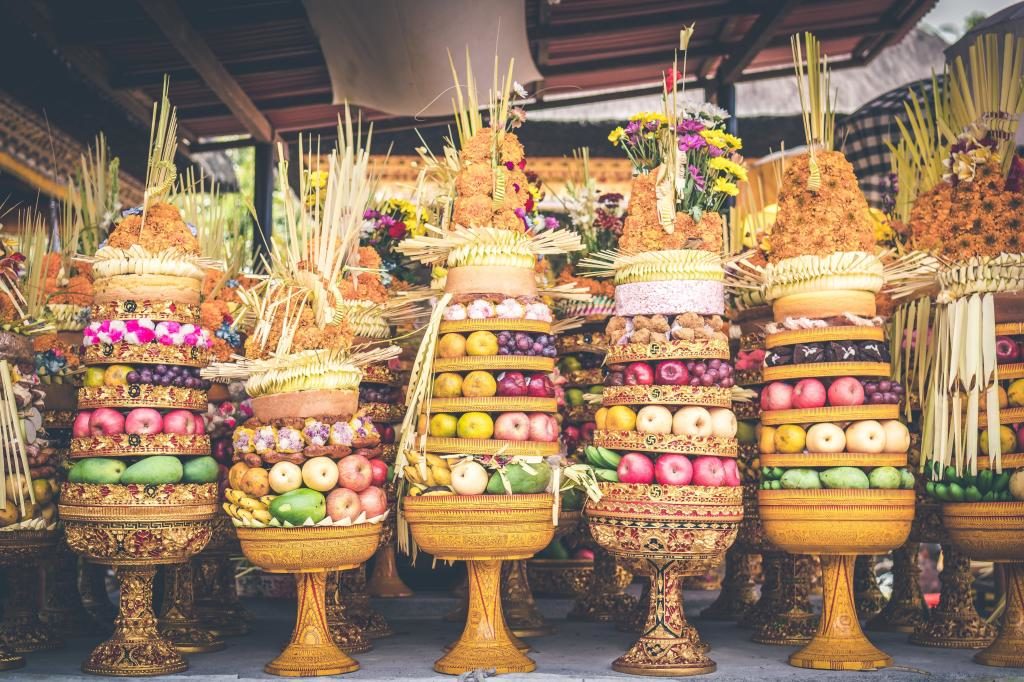 5. Relax your body and soul with yoga
Bali is no stranger to yoga retreats and people even decide to travel here to relax their body and soul. Yoga Barn in Ubud is one of the most famous yoga studios in Bali which offers a wide range of programs for any level of practitioners. You can even stay for several days here and join a full-scale program to detox and cleanse.
Of course, for those who want to have a full yoga experience then Deni Sana village may be a perfect Bali destination. Not only that everything here is dedicated to reaching inner peace, but also eating and living healthy. The eco-friendly environment of the village and untouched nature will surely help you unwind all the troubles of the chaotic life.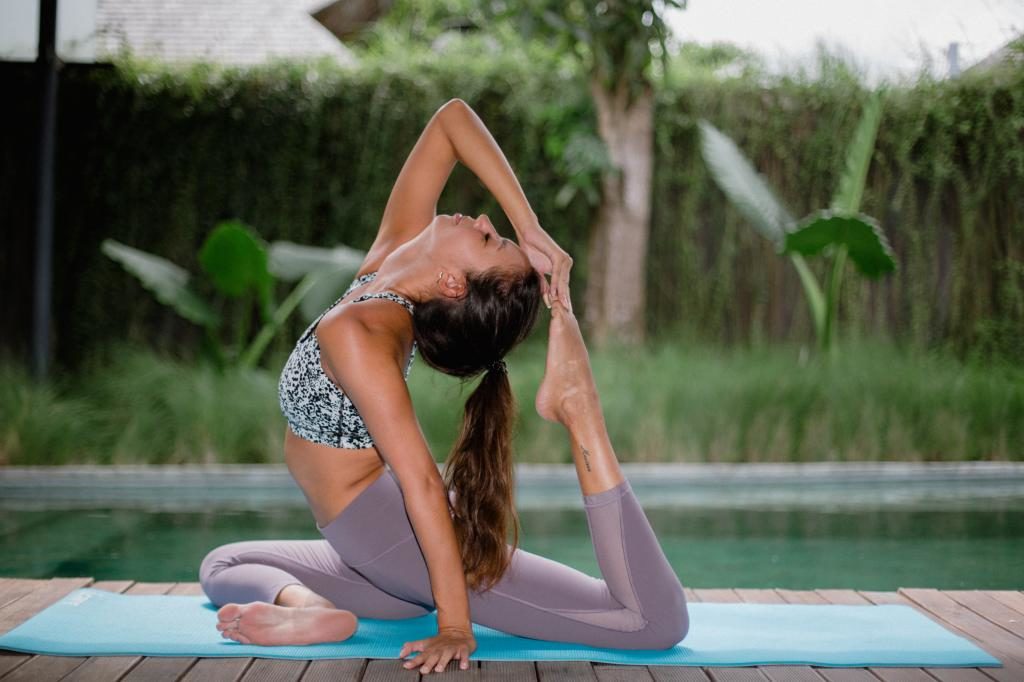 6. Chill on the amazing beaches
Depending on what you want, the beaches in Bali vary in offer and appearance, although each of them is amazing in its own way. For those looking for a vacation full of luxury will find the private beach of Nusa Dua more than perfect to relax and forget the world. Kuta Beach is a great place to learn how to surf and have a drink at one of the many cafés.
Golden beach of Jimbaran is ideal to try traditional seafood barbecue and enjoy some relaxing time by the water. If you are looking for a secluded beach, then Candidas village has a perfect one for you with expands for miles. Pantai Indah, a famous beach of Sanur, offers warm waters, local dishes, and cute café Warung Pantai Indah.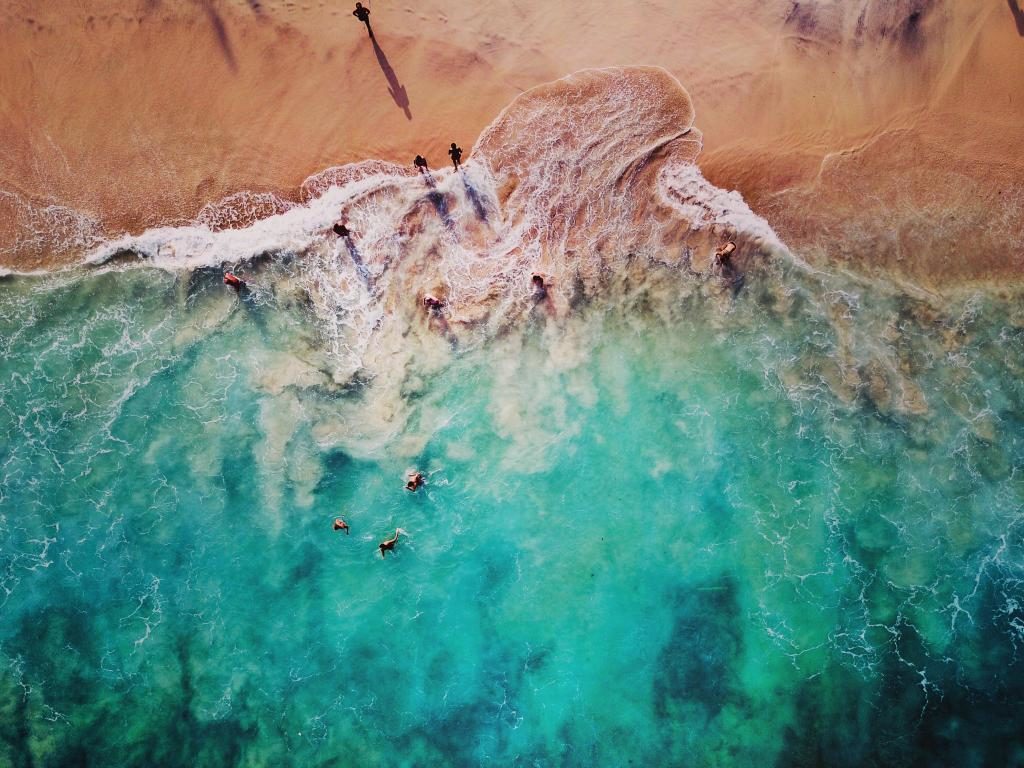 Finally
Even one of these awesome reasons to visit Bali is enough to book a plane ticket and head straight for the islands. Just make sure you have enough vacation days to experience as much as you can.
---