Easy Recipe Apps for Cooking Delicious Vegan Meals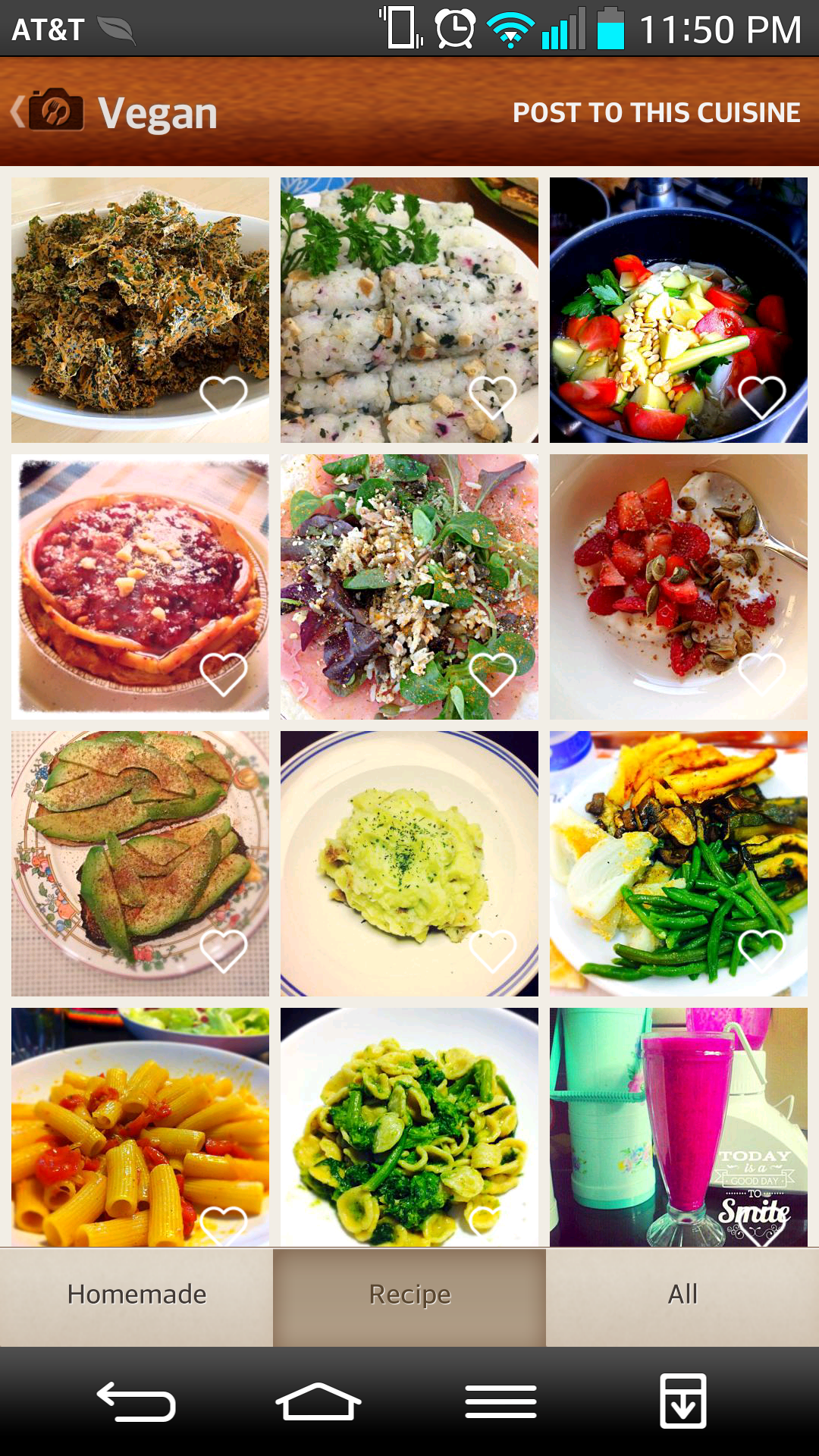 Just because you are vegan doesn't mean you have to give up all the best-tasting food. I recently went vegan for health reasons and thought this was going to be the case. However, thanks to a deep dive into vegan recipes on the internet, I discovered a list of the best vegan apps on a website called AppGrooves. I decided to see if they were really that great, and it turns out there are some really fantastic recipe apps. I'll link the site if you want to check out later.
If you are contemplating a lifestyle change or you just want to change up the recipes you eat every day, I sincerely think you need to check out my three favorite apps. I've included them below because they make it easy to find simple recipes for dishes with vegan or vegetarian alternatives. I've loved the experience I've had with all three of these apps, and I hope you will too.
Vegan Amino – Rating: 4.8, Downloads: 100K
To put it simply, Vegan Amino is a community of vegans, and one of the fastest growing vegan communities available. It has loads of users you can use as resources to chat, exchange recipes, and educate yourself about veganism. There is a wide variety of recipes and cooking tips to explore, and all of the recipes are made and vetted by other vegans, so you know they'll be tasty.
Because Vegan Amino is a community app, it runs in the background of your phone, allowing you to receive messages from your friends. On the downside, that can put a strain on your phone's battery. You might find your device's battery drains faster when using Vegan Amino, so keep that in mind.
Pros: Fun community, recipe tips, you can learn more about being vegan
Cons: Runs in phone background so it takes up space and data
Overall: As long as you have the extra room on your phone, it's fun to interact with other people living your lifestyle
Kitchen Stories – Rating: 4.7, Downloads: 1M
With Kitchen Stories, watch helpful cooking videos that will guide you through the process of making easy vegan and vegetarian recipes. Step-by-step instructions and high-quality photos give you all the information you need to make your meal perfect the first time around. It's a fun experience because there are thousands of recipes to choose from so you can learn to make something new every day. You can even save your favorite recipes to a separate list for easy access later.
There are no voice instructions available, something some users may not enjoy, but I have found that every recipe I've tried has step-by-step instructions with pictures, which make life in the kitchen a lot easier. However, it's up to you to decide if this level of instruction is enough.
Pros: Cooking videos, easy to follow instructions, a wide assortment of photos
Cons: There are no voice instructions currently available
Overall: Great for getting a visual of how to cook a meal but there are no audio instructions
Yummly Recipes – Rating: 4.6, Downloads: 1M
Yummly has thousands of recipes that are scoured from all over the web, and the app learns your tastes and preferences as you choose what meals you want to try. In my experience, it makes cooking vegan easier than ever thanks to its simple video recipe guides that show you how to complete a meal step by step. It also has a shopping list that autogenerates based on the recipes you choose so you'll never forget an ingredient ever again.
I have noticed that sometimes I'll receive an error message saying I'm not connected to the internet – even when I am – and, therefore, I can't access recipes. It's a weird bug that other users appear to be experiencing as well, but it does look like the developers are aware of the problem and are working on a fix.
Pros: Thousands of recipes, step-by-step video recipes, auto-generated shopping list
Cons: May get an occasional error message due to a lack of internet connection
Overall: As long as you have a stable internet connection, finding and following recipes is really easy
Conclusion
These three apps have really saved me in the kitchen. I can't imagine trying to find good vegan recipes without having these in my arsenal – it would be incredibly tough, that's for sure. If you are vegan or you have a vegan in your life who is constantly looking for new recipes to try, I can't recommend these apps enough!
---