Most Popular American Whiskies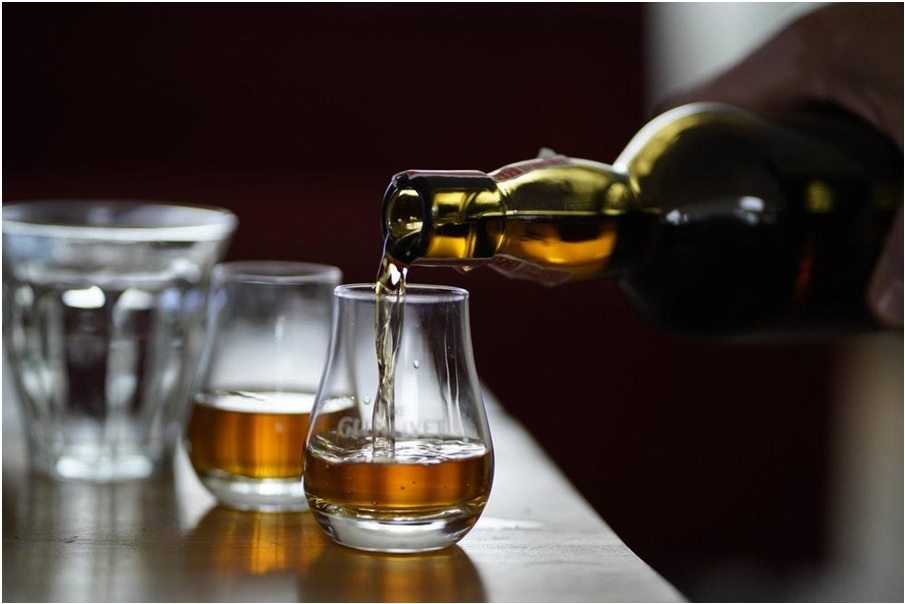 American whiskeys have made an impression on whiskey lovers across the world. Any respectable establishment serving alcohol today, has a dedicated shelve laden with whiskeys.
On top of this, more people are setting up home bars, and American whiskeys are a prominent feature.
Different Types of American Whiskeys
American whiskey consists of a mixture of rye, corn, barley, and wheat, in what is called a mash bill. It is then aged in charred oak barrels, but with different processes and aging time, each whiskey develops a set of unique characteristics.
The American whiskeys you can get today include:
Bourbon

Tennessee whiskey

Rye whiskey

Corn whiskey

Micro-distilled whiskey
With that said, whiskey manufacturers are working around the clock to meet the demand in the US and abroad. To experience American whiskey at its best, it is best to sip it neat or with one ice cube. In this article, we will look at the most popular American whiskeys of all time and you can shop online for American Whiskey on EC Proof.
Jack Daniels Old No. 7
This is the bestselling whiskey in the world. Jack Daniels Old No. 7 mash bill consists of 8% malt, 12% rye, and 80% corn. This whiskey is filtered in a process known as the Lincoln County Process, which includes 10 feet of sugar maple coal, which produces a mellow peated character.
This Tennessee whiskey has distinct tasting notes renowned the world over and they include:
Appearance – Medium amber

Nose – Light and sweet with hints of oily nuts, dried spice, toffee, and smoke

Palate – Smooth and soft with hints of a mixed nut, a banana milkshake, caramel, and a rich egg custard

Finish – Sweet and toasty oak
Jack Daniels Old No. 7 Tennessee whiskey can be harsh on the tongue, but it has a pleasant taste. It is a great starter for beginners and a great sipper for veterans.  
Few Rye Whiskey
This whiskey is from Evanston, Illinois and is made by FEW Spirits Distillery. FEW Rye Whiskey has 46.5% ABV and the following distinct tasting notes:
Appearance – Caramel with a tint of orange

Aroma  – Prevalent rye followed by a complex combination on brown sugar, vanilla, wood, cinnamon, citrus zest, butterscotch, and pepper

Palate – It has a vivid flavor that starts with buttery rye, fruits, raw grains, and honey. You also get baking spices, citrus, and a bit of wood

Finish – It has a long and slow pepper finish
FEW Rye Whiskey is aged in air-dried oak barrels and it is a meld of corn, rye, and malt in the mash bill. The ingredients consist of 70% rye, malted barley, and 20% corn. As a result, Few Rye Whiskey comes off as young, fierce, and smooth around the corners.
Breckenridge Bourbon
This is an American blended whiskey made by the Breckenridge Distillery based in the high Rocky Mountains of Colorado. The distillery has won the Distillery of the Year award twice and they have been masking premium American whiskey since 2007.
They make the mash bill, distill the bourbon in house, and blend it with other high rye straight bourbons from Tennessee, Kentucky, and Indiana. The Breckenridge Bourbon has the following tasting notes:
Appearance – Dark cherry wood

Aroma – Firm banana, white pepper, molasses, and roasted pecans

Palate – toasted dark bread, warm honey, and vanilla with hints of oak

Finish – Spicy-sweet with lingering vanilla
Breckenridge Bourbon has 43.0% ABV and their secret to making some of the best American whiskey is the use of pure, mineralized, snowmelt water for distillation and proofing.
Koval Single Barrel Four Grain Whiskey
This American whiskey is from the first small batch distillery in Chicago that has been around since the prohibition days. It got a new lease of life in 2008 when Sonat and Robert Birnecker, who left the high flying careers in academics to follow their passions.
The Koval Single Barrel Four Grain Whiskey has the following tasting notes:
Appearance – Cherry wood

Aroma – Banana, and cream infused with baking spice

Palate – A rich creamy texture with vanilla and orange zest

Finish – It is long and spicy
The four grains in the mash bill include malted barley, oats, wheat, and rye. It is then aged in charred Minnesota Oak barrels that add a unique spice to the whiskey. The result is a smooth whiskey with 47% ABV.
Jefferson's Presidential Select
This 16-year-old twin oak bourbon from the Kentucky Artisan Distillery has 47% ABV. It is a blend of a variety of strength bourbons, and it delivers a distinct rye spice. Its tasting notes include:
Appearance – Ruddy amber

Aroma – Vanilla, caramel, toasted sugar, baking spice, and candy

Palate – Buttery toffee, baking spice, caramel, and a hint of caramelized sugar

Finish – Dry finish with a brilliant and complex blend of sweet and peppery spice with hints of tobacco
The bottle is a collector's item and individual orders are limited to one item per person. The composition of the mash bill is a secret, and this pushes up its value.
Balcones Texas Single Malt Whiskey
This is the biggest name in Texas whiskey and it comes from the Balcones Distillery in Waco Texas. The whiskey has won over 80 blind taste awards including The Whisky Magazine's American Single Malt of the year between 2014 and 2016.
It is the Texan version of single malt scotch whiskey and uses a mash bill of 100% unpeated malted barley. Its tasting notes include:
Appearance – Deep amber

Nose – Deep toffee, brown sugar, and a hint of sweet tropical fruit and it is followed by malt, slight hint of coffee, and baking spices

Palate – Viscous and buttery with mellow sweet notes of a tropical fruit salad, tingling malt, dark cacao, deep caramel, baking spice, and charred oak trailing behind

Finish – Long and spicy with fine dark chocolate notes and drying oak tannins
The Balcones Texas Single Malt Whisky has 53% ABV, and it is non-chill-filtered. The single malt whiskey is first aged in small batches of 20 barrels of different oak species and sizes. Balcones finishes the process in a big barrel where they combine the contents from the small barrels.
Port Finished Virginia Highland Malt Whiskey
This is a fine American whiskey from the Virginia Distillery Company. While waiting on their bourbon to age, they figured that its best to source mature whiskey from Scotland's highlands and finish it in wine barrels from the local Virginian wineries. The Port Finished Virginia Highland Malt Whiskey has 46% ABV and its tasting notes include:
Appearance – Red copper

Nose – Dark raisins, dried fruit medley, malt, a hint of oak spice and wine cask finishing

Palate – Sticky toffee, dark fruit, faint oak spice, and cocoa

Finish – Long  and mildly spicy
The whiskey is well balanced and the combination of flavors comes together in harmonious unity of Scotch whiskey finished in American port wine barrels. They have recruited world-renowned nosing expert Nancy Fraley to put this whiskey together.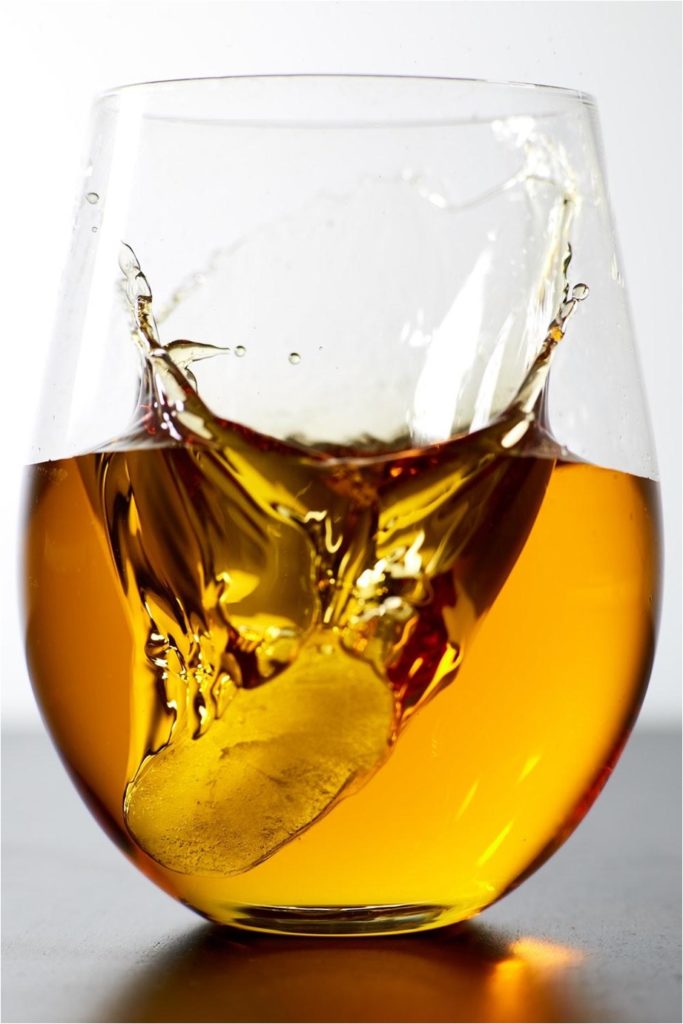 Wild Turkey 101
Jimmy Russel is arguably the most renowned American distiller and he runs the family-owned Wild Turkey Distillery in Kentucky. The mash bill of this American Whisky consists of 12% malted barley, 13% rye, and 75% corn.
Wild Turkey has a 50.5% ABV and the fresh whiskey is aged for 6 years at a lower proof in oak barrels. It has distinct tasting notes including:
Appearance – Clear, deep coppery amber

Nose – Peppermint spice, caramel, must wood, cherry, grass, vanilla, and bubble gum

Palate – Peppermint, sweet candy corn, bubble gum, vanilla, citrus,

Finish – Mellow and sweet
Wild Turkey 101 is bourbon with the power and spice of a classic American rye whiskey. It also combines perfectly smooth buttery and sweet vanilla notes.
Michter's US*1 Kentucky Straight Rye Whiskey
Michter's Distillery has a legacy spanning over 250 years in Louisville Kentucky. It is aged in fire-charred new American white oak barrels and it has a 42.4% ABV. Its tasting notes include:
Appearance – Amber

Nose – Caramel, green apples, white pepper, slight citrus, and toasted oak

Palate – Caramelized green apples, dry oak, citrus, and balanced peppery rye spice

Finish – Dry and spicy
Despite having a dry finish, it does not overwhelm the palate, and you can expect a near-perfect balance of white pepper, rye's green apple character, and a touch of tannins from the toasted barrel.
Journeyman's Corsets, Whips, And Whiskey
Journeyman Distillery churns out a wide variety of spirits, but they are famous for their whiskeys the worked over. The Corsets, Whips, and Whiskey is a cask strength single grain wheat whiskey and it is named after the products made in the Featherbone Factory in Three Oaks, Michigan.
The 100% wheat mash bill produces a soft smoothness and sweetness. Its tasting notes include:
Appearance – Pale amber

Nose – Port wine, honey, and cinnamon with a hint of tobacco

Palate – Caramel, toffee, with a great balance of spices

Finish – Long and spicy
Corsets, Whip's, and Whiskey has a 59.2% ABV, but the alcohol is masked by a smooth and bold toffee as well as a great balance of spices.
Elmer T. Lee
This is a single barrel Kentucky straight bourbon distilled by the Buffalo Trace Distillery. This whiskey is named after their master distiller Elmer T. Lee, a WWII veteran and is considered as the father of single barrel bottling.
The Elmer T. Lee Single Barrel Bourbon won gold at the San Francisco World Spirits Competition in 2013. Its tasting notes are as follows:
Appearance – Amber gold

Nose – Maple syrup, citrus peel, brown sugar, honey, walnuts and old leather with subtle hints of vanilla and clover

Palate – Vanilla, honey, lemon candy, light spices, marzipan, and bitter orange

Finish – Long, warm, and spicy
The Elmer T. Lee is aged in a single barrel for anywhere between 9 and 14 years. It has a 45% ABV and it is great value for money for beginners and veteran whiskey lovers.
Conclusion
Immigrants brought whiskey to America, and since then, not even the probation period could slow down the production of whiskey in America. Today, American whiskey is one of the best the world over. We hope that you get a chance to try out the whiskeys above.
---