Safety Precautions to Be Taken While Working at Heights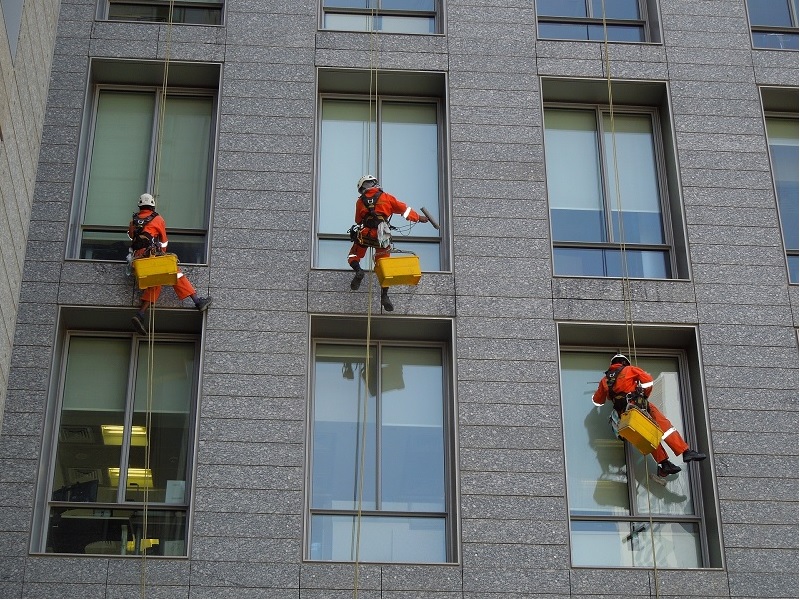 The only way to earn money is by working. It is the personal decision of an individual to choose a job which is more dangerous than other white collared jobs. Though every job has some inherent risks there are some jobs, such as working at heights, which are intrinsically dangerous and pose a serious threat to life in case of any eventuality.
But if proper safety protocols are followed, both at the employer and the employee end, the risk of fatal injuries can be reduced to a minimum.
Here is a list of some safety precautions that should be followed while working at heights.
The Employer Should Do the Following to Enforce Safety Precautions:
Before employing the workforce, the employer must make sure that the candidate is not acrophobic. A person with acrophobia or fear of heights is unfit for such a risky job which involves working at heights.
Following safety measures at all times should be strictly adhered to by the company. There should be no room for any sort of negligence or carelessness.
PFAS (Personal Fall Arrest System) is specifically designed for providing a safety harness to the workers at great heights. It consists of the body wear (full body harness), a tie-off point known as anchorage or anchorage connector and a connecting device mainly a lanyard, a rope grab or a self-retracting lifeline which connects body wear to anchorage connector.
It is the responsibility of the employer to procure good quality PFAS kits. The basic principle of 'Safety first' should be followed diligently.
Proper training should be given to the employees about the safety measures to be taken before taking up the job in hand and safety protocols must be followed. Train the staff about the working conditions and make them aware of the safety hazards. Taking precautions should be an essential part of worker training on a regular basis.
Regular checks and inspections must be carried out for the equipment used, ranging from lifts, ladders, PFAS systems, ropes etc. Ensure that they are in suitable, stable and good working condition and not worn out.
Enumerate the work plan specifying the work to be done by each worker according to their qualification and training.
Install safety nets to provide for safety in event of fall.
Good quality lifts should be installed at the construction sites and they should be properly manned by a lift operator
Precautions That Employees Can Take:
Use and hold railings while scaling heights. Do not push in haste. Try to maintain the distance between the person in front and at the back. Remain within the railings. Do not climb outside the railing on the edges. The railing should be designed in such a way that they are easy to climb.
Investigate the surroundings in order to protect from any falling objects nearby.
Ensure proper connections of the PFAS. Ensure they are not dilapidated or worn out. Check and inspect each time you wear them. Carry inspection teams for routine and regular check-ups. If found faulty replace immediately. Do not procrastinate.
Wear fall protection headgear (helmet) while on the job so as to avoid any head injury in case of a fall.
Remain calm and alert while performing such jobs.
Select the anchor points carefully after a thorough inspection. Check whether the fixtures can take your weight in the event of a fall and whether they are strong enough to hold the anchor.
If these precautions are kept in mind, then any fatal injury or mishap can be avoided. A small investment in training your staff on working at heights can avoid the occurrence of fatal injuries. It requires proper training, determination and safety measures to work at heights. It is a big challenge, but one must give their best to conquer it.
---